Apple blames iPhone 15 overheating on 'a few conditions' including iOS 17 bug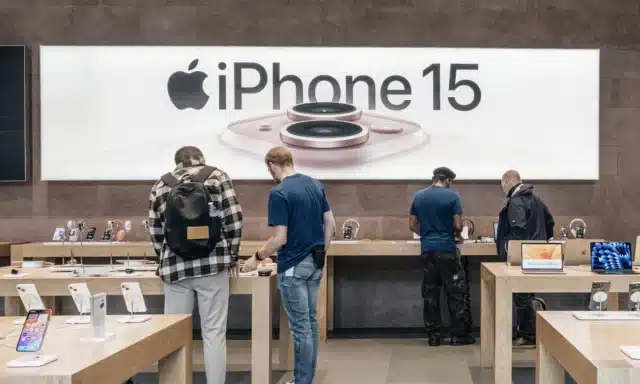 Since the release of the iPhone 15 range there have been numerous reports of the handset overheating -- sometimes to the point of being too hot to hold. There has been widespread speculation that a new design, as well as the use of new materials, is to blame for not only the temperature issues, but also greater fragility compared to older models.
While Apple is yet to comment on numerous reports that iPhone 15 handsets break more easily when dropped, the company has acknowledged the overheating issue. A bug in iOS 17 has been identified as a cause, but Apple also points to third-party apps including Instagram as being to blame.
See also:
The company has issued a statement in which it refers to the overheating users have been complaining about as handsets running "warmer than expected". It also suggests that the issue is only experienced shortly after purchase because of background activity involved in setup and data restoration.
Apple is quick to point the finger of balance at problematic third-party apps, saying that it is actively working with developers to produce fixes. But the company also makes a rare admission of guilt, confessing that a yet-to-be-fixed bug in iOS 17 is also a contributing factor.
As reported by Forbes, Apple's full statement reads:
We have identified a few conditions which can cause iPhone to run warmer than expected. The device may feel warmer during the first few days after setting up or restoring the device because of increased background activity.

We have also found a bug in iOS 17 that is impacting some users and will be addressed in a software update. Another issue involves some recent updates to third-party apps that are causing them to overload the system. We're working with these app developers on fixes that are in the process of rolling out.
Highlighted as potential culprits that impact overheating are Instagram, Uber and Asphalt 9
Image credit: ifeelstock / depositphotos