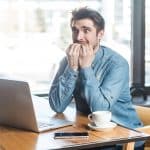 According to a new survey from Censuswide for Veeam Software, UK business leaders rate ransomware as a more significant threat to their organization (43 percent) than the economic crisis (41 percent), skills shortages (34 percent), political uncertainty (31 percent), and Brexit (30 percent).
The survey 100 directors of UK companies with over 500 employees who had suffered a ransomware attack in the past 18 months finds 61 percent are anxious about the prospect of another attack.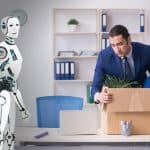 While many IT workers see the productivity benefits of AI, 56 percent believe it benefits employers more than employees. Additionally, 63 percent are concerned generative AI tools might take their job in the next five years compared to 44 percent of general office workers.
These are some of the findings of a new report from Ivanti. It also looks and digital experience (DEX) and finds 58 percent still prefer dealing with a human rather than a chatbot.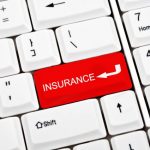 A new report from cyber insurance provider Coalition shows a 12 percent increase in cyber claims over the first six months of this year, driven by the notable spikes in ransomware and funds transfer fraud (FTF).
Companies with over $100 million in revenue saw the largest increase (20 percent) in the number of claims as well as more substantial losses from attacks -- with a 72 percent increase in claims severity from the second half of 2022.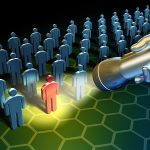 In 2023, the total average annual cost of an insider risk increased to $16.2 million, a 40 percent increase over a four-year period.
This is among the findings of a new insider risks report from DTEX Systems, based on research from the Ponemon Institute. The study also shows that the average number of days taken to contain an insider incident has increased to 86 days.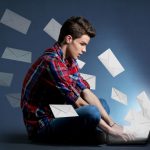 New research shows that if an attacker has compromised an email account they can use inbox rules to hide in plain sight while they quietly move information out of your network via your inbox and hide security warnings.
The report from Barracuda reveals techniques including setting a rule to forward to an external address all emails containing sensitive and potentially lucrative key words such as 'payment' or 'confidential' to steal information or money.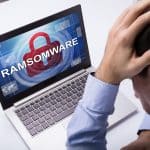 A new report from SpyCloud shows that while 79 percent of organizations say they are confident in their ransomware defenses, 81 percent were affected at least once in the past 12 months.
The study also shows that infostealer infections preceded 22 percent of ransomware events for North American and European ransomware victim companies in 2023. 76 percent of infections that preceded these ransomware events involved the Raccoon infostealer malware.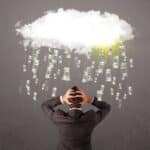 A tug-of-war between finance and cloud leaders is preventing enterprises from controlling their cloud spending, according to new research.
The study from Vertice, of 600 senior finance and tech leaders in the US and UK, shows cutting cloud spending is revealed as the number one cost-saving priority for over a third of finance leaders, but only nine percent of technical leaders say that managing cloud costs is a top concern.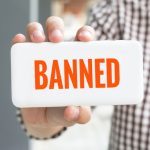 Lots of apps are potentially transmitting and saving user data without express permission and this has led some administrations to consider bans.
In May, Montana passed the first bill to ban TikTok statewide due to data concerns, and India has banned 60 apps, including TikTok, claiming they were transmitting user data back to China.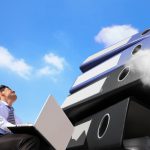 A new survey of 500 data and IT leaders who manage data workloads of 150 terabytes or more shows that growing volumes of data are increasingly driving business priorities.
The study, from hyperscale data analytics platform Ocient, finds 90 percent of IT and data leaders are planning to remove or replace existing big data and analytics technologies in the next six to 12 months.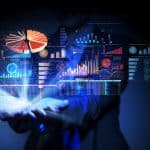 Data is increasingly the lifeblood of businesses, but according to Gartner, poor data management costs organizations an average of $12.9 million a year.
With the launch of a new AI-powered SaaS platform that simplifies organizing and leveraging data without an engineer, Pliable aims to open up data access to businesses.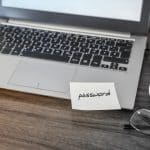 The death of the password has been predicted for a long time, yet despite increased adoption of biometrics, passkeys and other newer technologies, passwords still underpin much of our day-to-day security.
We spoke to Darren James, senior product manager at Specops Software, to discuss passwords, whether they still have a future and where authentication is heading.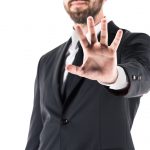 While there's continuing buzz surrounding the use of AI, only 50 percent of IT leaders in a new survey say their company's current infrastructure is equipped to handle greater use of it.
The research from observability platform for hybrid IT infrastructures, LogicMonitor, shows that IT leaders do grasp the immense potential of AI technology, and even have a shortlist of desired outcomes it could help tackle.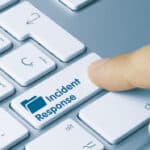 Recent research carried out by IBM found that organizations with regularly tested incident response plans had a $2.66 million lower data breach cost than organizations without them.
We spoke to Adam Scamihorn, product director at InterVision, to find out why every enterprise needs to have a strong incident response plan in order to face up to growing security threats.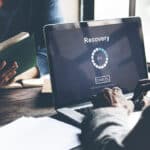 New research shows that only 14 percent of businesses get back 100 percent of their data following a ransomware attack -- even if they agree to the ransom demand.
The study sponsored by Zerto and conducted by Enterprise Strategy Group also reveals that nearly 60 percent of organizations reported an impact to regulated data, such as personally identifiable information, in successful ransomware attacks.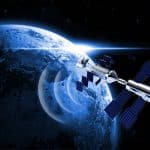 AI seems to be just about everywhere at the moment and it seems that there's no escape from its reach, even beyond the confines of the Earth.
IBM is announcing a new partnership with space AI leader, Ubotica Technologies, that will use IBM cloud infrastructure and watsonx.ai components, to simplify the process for developers to deploy AI applications to satellites and generate insights from data on the edge in space.
Ian's Bio
Ian spent almost 20 years working with computers before he discovered that writing about them was easier than fixing them. Since then he's written for a number of computer magazines and is a former editor of PC Utilities. Follow him on Mastodon