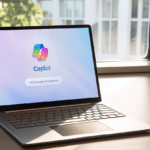 Although today's big Microsoft event was mostly supposed to focus on new Surface devices, the company devoted a lot of time to AI, which shouldn't come as much of a surprise to anyone.
Copilot, Microsoft's AI-powered companion, is coming to pretty much everywhere, including Windows 11, Bing, Edge, and Microsoft 365 Copilot. For Windows 11 users, that is huge news, and the feature is set to arrive from next week.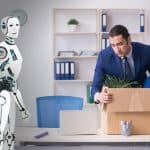 While many IT workers see the productivity benefits of AI, 56 percent believe it benefits employers more than employees. Additionally, 63 percent are concerned generative AI tools might take their job in the next five years compared to 44 percent of general office workers.
These are some of the findings of a new report from Ivanti. It also looks and digital experience (DEX) and finds 58 percent still prefer dealing with a human rather than a chatbot.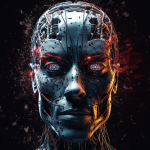 As generative AI tools continue to expand, new doors are being opened for fraudsters to exploit weaknesses. Have you experimented with generative AI tools like ChatGPT yet? From beating writer's block to composing ad copy, creating travel itineraries, and kickstarting code snippets, there's something for everyone. Unfortunately, "everyone" includes criminals.
Cybercriminals are early adopters. If there's a shiny new technology to try, you can bet that crooks will explore how to use it to commit crimes. The earlier they can exploit this technology, the better -- this will give them a head start on defenses being put in place to block their nefarious activities. If tech helps boost the scale or sophistication of criminal attacks, it's extra attractive. It's no wonder cybercriminals have been loving tools like ChatGPT.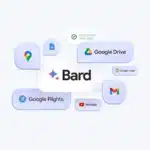 The relentless march of AI shows no signs of slowing, and Google is eager to steal a piece of the actions from OpenAI's ChatGPT with its own Bard. It is with this aim in mind that Google has launched a huge update to its generative artificial intelligence tool in the form of Extensions.
With Bard Extensions, Google is achieving two things. Firstly, it expands the capabilities of Bard by letting it tap into the power and data of its other services including YouTube and Maps. Secondly, it makes the likes of Gmail and Drive more useful by harnessing the power of AI.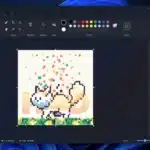 Far from abandoning Paint after nearly four decades, Microsoft is actively developing the app. Having already updated the longstanding image editor with a powerful background removal feature, the company is continuing to equip Paint lovers with new tools.
The latest additions to the beloved app are support for layers and transparency. This is yet another example of Microsoft elevating Paint above being a basic bitmap editor, and there is more on the way. There are also hints in the code of the app that generative AI is under development, meaning that Paint will be able to create images using the DALL-E-powered Cocreator.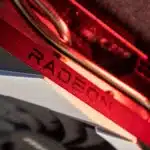 Reports suggest that AMD is so focused on developing AI-related technology that the company is transferring time and resources away from gaming. The switch will not only mean that AMD will lose ground to NVIDIA, but also that there is likely to be an increase in GPU prices.
AMD is said to have scrapped plans to release high-end RDNA 4 generation of graphics cards -- so the Radeon RX 8800 and 8900 may well not see the light of day next year. The decision is believed to stem from AMD's desire to better compete with NVIDIA in the AI arena by refocusing its semiconductor resources.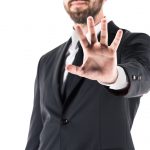 While there's continuing buzz surrounding the use of AI, only 50 percent of IT leaders in a new survey say their company's current infrastructure is equipped to handle greater use of it.
The research from observability platform for hybrid IT infrastructures, LogicMonitor, shows that IT leaders do grasp the immense potential of AI technology, and even have a shortlist of desired outcomes it could help tackle.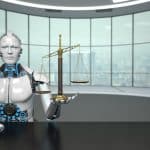 Artificial intelligence (AI) is set to be the next major technological advancement to dramatically impact modern society. From transforming the way we work, to increasing efficiency in outdated systems, the changes promised by AI have the potential to be utterly transformational. While this brings a huge range of opportunities, there are also some enormous challenges to overcome if humanity is to strike an effective balance between progress and risk.
History shows that society and the law do not always handle rapid innovation well. Take technologies such as the steam engine and automated loom, for instance, where progress was met with varying degrees of resistance and fear before the benefits were fully realized. In the case of AI, harnessing its potential while safeguarding against misuse means legislators must take a measured, risk-based approach to regulation that embraces change alongside effective safeguards.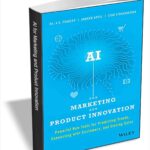 AI for Marketing and Product Innovation offers creatives and marketing professionals a non-tech guide to artificial intelligence (AI) and machine learning (ML) -- twin technologies that stand poised to revolutionize the way we sell. The future is here, and we are in the thick of it; AI and ML are already in our lives every day, whether we know it or not. The technology continues to evolve and grow, but the capabilities that make these tools world-changing for marketers are already here -- whether we use them or not.
This book helps you lean into the curve and take advantage of AI's unparalleled and rapidly expanding power.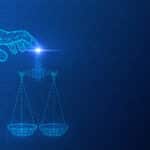 A new survey of over 3,000 digital testing professionals reveals concerns about bias, copyright issues and privacy.
The study from testing specialist Applause shows that 90 percent of respondents expressed concern, with 25 percent 'very concerned' that bias may affect the accuracy, tone or relevance of the content produced by AI.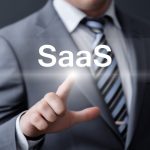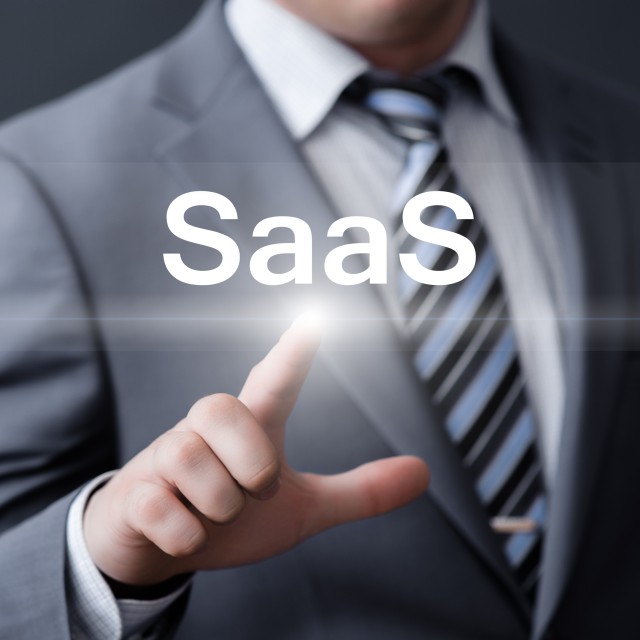 The rapid adoption and proliferation of SaaS apps has in many cases served to make the job of IT teams more complicated as they seek to manage threats and control costs.
SaaS management specialist Torii is launching a new SaaS Management Platform (SMP) that offers IT teams a one-stop-shop to automate time-consuming tasks, cut their SaaS spend, and obtain quicker, actionable insights.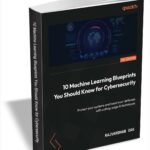 Machine learning in security is harder than other domains because of the changing nature and abilities of adversaries, high stakes, and a lack of ground-truth data.
This book will prepare machine learning practitioners to effectively handle tasks in the challenging yet exciting cybersecurity space. It begins by helping you understand how advanced ML algorithms work and shows you practical examples of how they can be applied to security-specific problems with Python -- by using open source datasets or instructing you to create your own.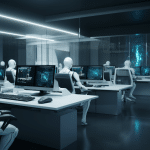 According to 800 developer (DevOps) and application security (SecOps) leaders surveyed, 97 percent are using GenAI technology today, with 74 percent saying they feel pressured to use it despite identified security risks.
The research from software supply chain management company Sonatype shows 45 percent of SecOps leads have already implemented generative AI into the software development process, compared to only 31 percent for DevOps.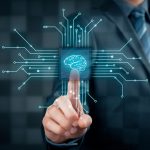 2024 is fast approaching, and it seems likely that the new year heralds the same torrent of sophisticated malware, phishing, and ransomware attacks as 2023. Not only are these long-standing threats showing few signs of slowing down, but they're increasing by as much as 40 percent, with federal agencies and public sector services being the main targets.
Meanwhile, weak points like IoT and cloud vulnerabilities are making it tougher for cybersecurity pros to secure the wide attack surface that these edge devices create.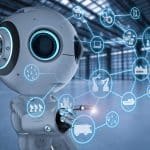 Quite rightly, many businesses are excited about generative AI and the benefits it can bring. This year ChatGPT reported more than 100 million users, and the market value of generative AI is expected to grow year-on-year.
Currently, it makes sense that businesses want to get in on the act, but many are facing significant challenges navigating generative AI's rapid emergence. There's a risk of moving too quickly. It is difficult for businesses to confidently predict how beneficial generative AI will be. In some cases, it could even prove more of a hindrance than a help.