RIM's co-CEOs are out, Thorsten Heins is new chief executive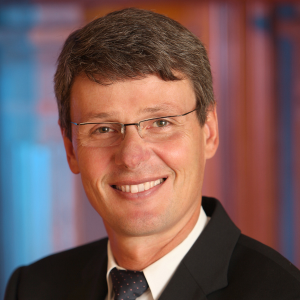 The phrase two heads are better than one didn't prove true for Research in Motion, which late today pushed aside its co-CEOs and replaced them with a single chief executive. It's a major shakeup that analysts called for more than a year ago. Out: Mike Lazaridis and Jim Balsillie. In: Thorsten Heins, who assumes his new responsibilities starting tomorrow. RIM has scheduled an 8 am ET conference call.
The question: Will the new leadership be a head-and-a-half? Lazaridis will serve as Vice Chair and lead RIM board's new Innovation Committee, working closely with Heins. Innovation was something surely missing from the BlackBerry maker under Lazaridis' co-leadership. Balsillie isn't completely out, as he will serve on RIM's board.
"With BlackBerry 7 now out, PlayBook 2.0 shipping in February and BlackBerry 10 expected to ship later this year, the company is entering a new phase, and we felt it was time for a new leader to take it through that phase and beyond", Lazaridis says. "Jim, the Board and I all agreed that leader should be Thorsten Heins".
"Mike created a whole new way of communicating and I look forward to continuing our close collaboration", says Heins, who joined RIM four years ago last month and has served as COO of Product and Sales since August.
Heins expresses resound confidence in RIM's future, an opinion many outsiders don't share. "Mike and Jim took a bold step 18 months ago when RIM purchased QNX to shepherd the transformation of the BlackBerry platform for the next decade. We are more confident than ever that was the right path. It is Mike and Jim's continued unwillingness to sacrifice long-term value for short-term gain which has made RIM the great company that it is today. I share that philosophy and am very excited about the company's future".
These so-called bold steps have led BlackBerry from market leadership to plummeting smartphone sales share and eroding brand equity. For example, BlackBerry share, as measured by smartphone OS among recent US handset purchasers, fell from 7.7 percent to 4.5 percent between October and December 2011, according to Nielsen. How the mighty has fallen. In June 2010, BlackBerry led Android and iOS, with 35 percent share among recent purchasers.
In June 2011, RIM said it was evaluating the role of its co-CEOs. Meanwhile, investors have punished RIM, with September's sell-off being particularly nasty. Last month, RIM took another investor beating after taking a $485 million write-down for unsold PlayBooks. Earlier this month, in a seemingly bizarre pricing strategy, RIM reduced all PlayBooks to $299, regardless of capacity. So the 16GB and 64GB models sell for the same price.
From that perspective, Heins' "I share that philosophy" may not generate investor confidence. We'll know more after tomorrow's conference call.
The new CEO contends that RIM's fundamentals are sound: "We have a strong balance sheet with approximately $1.5 billion in cash at the end of the last quarter and negligible debt. We reported revenue of $5.2 billion in our last quarter, up 24 percent from the prior quarter, and a 35 percent year-to-year increase in the BlackBerry subscriber base, which is now over 75 million".