Microsoft really doesn't want you to buy Office 2013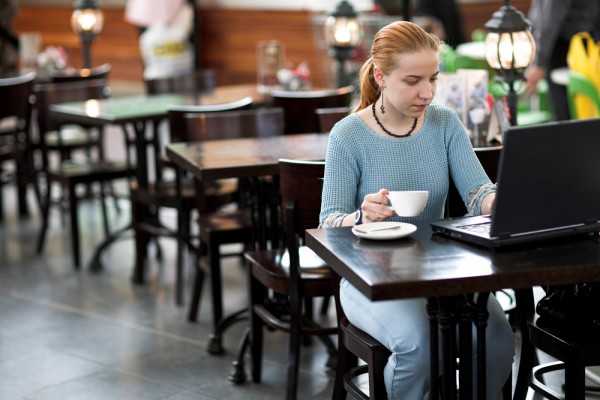 They're here! Today Microsoft released new versions of the flagship productivity suite alongside cloud companions. But if you look closely, all the chatter is about Office 365. The software giant wants your head in the cloud, and tidy, easy-to-account subscription revenue with it. CEO Steve Ballmer and team endlessly blather about "reimagining" Windows, but Office gets the bigger makeover -- not just how people work, but how they pay to do it.
Subscription revenue is Microsoft's Holy Grail, and one sought since the mid 1990s, because it smooths out revenue and locks in customers. New Office releases come about once every three years. Office 2007 launched six years ago tomorrow and its successor in May 2010. The company can't depend on consistent sales, which tend to spike around new releases. Subscription -- how Microsoft sells Office 365 -- is smoother.
Holy Grail
Ballmer started the subscription Grail quest by putting profits before customers, and pissing off business and tech decision-makers in the process. In May 2001, Microsoft announced a radically new licensing method that removed off-the-shelf upgrades and pushed businesses to subscription-like model. Software Assurance raised the cost of upgrades by as much as 107 percent, according to Gartner.
Today, most organizations either pay full price or give Microsoft 29 percent of Office's full price over two or three years. They pay cost per license upfront plus this additional fee annually. About 60 percent of Office revenue comes from annuity contracts, which is money in the bank and commitment that discourages switching to other products -- at least through the contract period.
Businesses are on the hook, but consumers swim free, and that's not good for Office, which faces increasing competition from services like Google Apps. There is the impact of slowing PC sales, too. During calendar fourth quarter (fiscal 2013 second for Microsoft), Business division consumer revenue declined 2 percent year over year, which is a consistent trend. By comparison, bookings rose 18 percent, to "near historical high renewal rates for Office", Chris Suh, general manager of Microsoft investment relations, said during last week's earnings call. Businesses bought or renewed licensing contracts.
There is no volume-licensing plan for consumers, or small businesses. Microsoft pushes real subscriptions instead. Marketing emphasis around Office 365 and pricing for subscriptions and suite reveal how Ballmer hopes to get the Holy Grail.
Pay-More Principle
If anything, Office 2013 pricing discourages suite sales. Let's start with the traditional product -- how 2013 versions cost compared to their predecessor -- direct from Microsoft Store. The operation no longer offers Office 2010, but the prices below were valid before today:
Home and Student: $139.99 for 2013; 119.99 for 2010
Home and Business: $219.99; for 2013; $199.99 for 2010
Professional: $399.99 for 2013; 349.99 for 2010
From one perspective, the new versions cost about 10 percent to 16 percent more, which says much about what Microsoft execs think of the newer suite's value but also can be interpreted as intentional barrier to sales. However, Microsoft Store prices are for downloads, which, by the way, is in most markets the only way to get Office 2013. There are no DVDs, which is another sign the company seeks to dramatically change how consumers and small businesses consume and pay for the suite.
The older version was available on DVD and with more generous licensing rights. The 2010 Home and Student sold for $149.99 (up to three PCs); Home and Business, $249.99 (up to two PCs); and Professional, $499.99 (up to two PCs). So from a different perspective, the new pricing is substantially less, except Microsoft takes away licenses.
Like the direct download 2010 versions previously available, the 2013 retail replacements come with one PC license. That works out to a hidden, and quite substantial price increase. License to license: 180 percent increase between Office Home and Student 2010 and 2013 versions and 76 percent for Home and Business. When Microsoft introduced Software Assurance nearly a decade ago, prices increased mainly by taking away choices larger businesses had. Now it's the consumer market's turn.
Looked a differently, Microsoft nearly trebles Office Home and Student 2013 for anyone wanting rights for three PCs (from $149.99 to $419.97). For many consumers or small businesses, installing Office on two or more PCs for lower price hugely appeals.
Sun and Clouds
But the choice Microsoft takes away from one hand, it offers in another. Multiple device rights are still available for anyone buying into the subscription model, meaning Office 365, which includes desktop software and cloud services.
Microsoft really wants consumers choosing Office 365 Home Premium -- just look at what greets them today at Office.com. The marketing is all about the cloud service, which costs $99 per year per household and comes with five Office licenses for Windows or OS X versions. That's where Microsoft gives out the licenses, to subscribers. (Note: Microsoft refers to the suite available with Office 365 as one license for up to five devices, mainly PCs and Macs, in the household. For simplicity's sake and so there is no confusion about semantics, I refer to it as multiples.)
What a bargain, right? That depends. Buying software grants the user a perpetual license. Technically, Microsoft still owns Office retail but buyers have rights to use it forever. It's like you own the software. Office 365 is a subscription product that allows the user access to the software as long as he or she pays. If you don't renew the service, that's the end of Office.
So that $150 price for Office Home and Student 2010 is one time, for three licenses. The second year of Office 365 means the buyer pays about $50 more to continue using the product. Double that in year three: $99.99 x 3 = $299.97. Office Home and Student 2010 price: $149.99. That one-time payment covers you, while Office 365 is another $99.99 every year, and that's assuming Microsoft doesn't increase the subscription price later.
For Ballmer and team, which want to smooth out Microsoft revenue and generate more of it, Office 365 is gold. Most buyers will turn round the licensing comparison the other way. The subscription suite costs $99.99 for five devices. A family wanting just two would pay $279.98 for Office Home and Student 2013 outright, or $699.95 for five.
But the math isn't that simple. The Office version included with 365 is equivalent to Professional, which adds Access, Outlook and Publisher to Excel, OneNote, PowerPoint and Word. That version, with single perpetual license, sells for $399.99, or 300 percent more than Office 365 for one year. Then there are added incentives for the subscription version, such as Office app cloud access via browser on any PC, 20GB SkyDrive storage and 60 minutes of Skype calls per month.
So from another perspective, Office 365 is comparatively a helluva bargain, as long as the buyer doesn't care about having a perpetual license. To be honest, I wouldn't. The point: Microsoft really doesn't want you to buy Office 2013 but subscribe to Office 365 instead.
Photo Credit: Vasiliy Koval/Shutterstock