How can other makers challenge Nokia's Windows Phone dominance?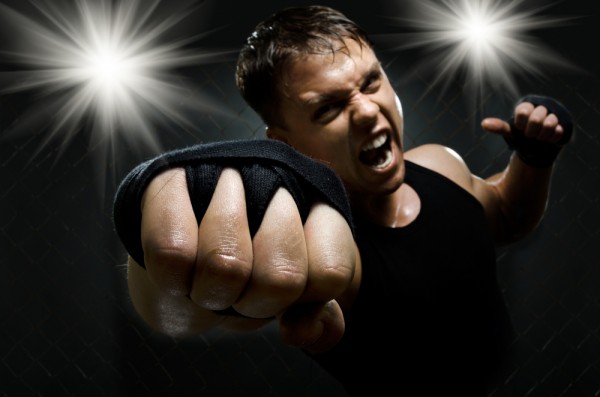 A quick look at the Windows Phone market portrays an interesting picture, a landscape that is dominated by a single maker, Nokia. Competition is practically non-existent, as the Finnish company takes the lion's share for both sales and usage. How can other vendors challenge it?
Nokia's market share for Windows Phone usage exceeds 90 percent and dwarfs that of HTC, Samsung and Huawei which struggle to overcome their near-anonymity on the platform. Sales reveal a similar tale. And, as soon as Microsoft takes control of Nokia's phone-making arm, this problem will grow even larger. Consumers will suffer and so will Microsoft, which will find itself in a very difficult spot trying to convince manufacturers that it's OK to play and, despite its role as the sole developer and main vendor, there will be no backfire. That is a tough sell. So what can be done?
Yes, Competition Matters
Before answering the question I asked above, let's address the elephant in the room -- the need for competition on Windows Phone. It can be argued that the platform does not need more than one major player, because Nokia is, indeed, doing relatively fine at attracting new users, reaching a large number of markets across the globe and increasing the popularity of the platform. However...
Like Android, Windows Phone needs the collective sales of more (major) vendors in order to become truly popular. The platform is lagging behind Android and iOS in terms of market share, usage and app revenues (and other metrics that matter), and overall, so far, Nokia by itself has been unsuccessful at shaking things up in a major way as Windows Phone remains the distant third player.
Having more vendors splitting the winnings (that will undoubtedly grow, as a result of a more competitive Windows Phone market) in, more or less, equal shares would only help Windows Phone at becoming more popular and challenging iPhones and Android handsets from a more threatening position.
No More Windows Phone Licensing Fees
Microsoft's upcoming position as the maker of Windows Phone and, at the same time, the main vendor puts the software giant in the difficult spot of having to sell licenses for Windows Phone mostly to... itself. Even if the phone-making arm would work under its own name, like Google's Motorola, the money would basically not leave Microsoft's own coffers.
The strong possibility that Microsoft's new phone-making arm would receive closer access to the development of Windows Phone (after all, why wouldn't it?) will undoubtedly make other vendors skeptical of entering or paying much attention to this platform.
The logical thing for Microsoft to do is to remove the licensing fees associated with Windows Phone, in order to stimulate vendors to enter the market and fuel further growth for the platform, which was still rated by research firm IDC with less than 4 percent global market share in Q3, 2013. By contrast, Google's Android is free and, therefore, more tempting for most vendors to embrace.
There is also another strong motivator for dropping these licensing fees -- sales of entry-level smartphones. As manufacturers try to deliver even cheaper handsets, it becomes increasingly difficult to drop prices below certain levels and still make a profit. Other than Nokia, which has received financial backing from Microsoft, no other Windows Phone vendor has been able to successfully compete in the low-end smartphone market. As this segment grows further, it's imperative that Microsoft provides the right conditions for more vendors to fight (or, join the fight) for the crown on behalf of Windows Phone.
Add Value, Don't Just Show Up
All Windows Phone vendors are allowed to somewhat customize the experience by adding their own branded apps and (exclusive) software features, and differentiating the hardware in a number of ways (varied color choices, types of displays, cameras, etc.). But, some vendors put little to no effort in making their offerings more attractive to prospective buyers (HTC is, in my opinion, the best example of this).
That has to change, as just showing up to the party in a near-stock outfit is not enough to get people's attention, especially when the top dog is plugging some holes left by Microsoft in its OS (the lack of navigation software, for instance), out-of-the-box.
It's not enough because Nokia is also constantly raising the bar. There's no denying that the Finnish company got to where it is now by adding tremendous value to its offerings, like top of the line cameras (in the Lumia 1020, Lumia 1520, Lumia 925), low prices (Lumia 520 and Lumia 521), popular form factors (Lumia 1520), great apps (the HERE suite, MixRadio, camera software, etc.) and great build quality (you saw this one coming -- the whole Lumia lineup).
Value comes in many shapes and sizes, and other Windows Phone vendors should capitalize on this by offering exclusive services, competitive hardware and attractive designs, at the same or even lower prices compared to Microsoft.
Phablets, Phablets, Phablets
According to IDC, in Q3 2013 phablets accounted for 21 percent of all smartphone shipments. This makes the segment more important and attractive than ever, which is why more vendors of Windows Phones should focus on launching phablets as soon as possible. (Nokia already has the Lumia 1520 and Lumia 1320, which are designed to compete in this market with 6-inch displays, but HTC and Samsung, for instance, have no such offerings.)
With the changes to the Windows Phone hardware compatibility (which enables the use of quad-core Qualcomm Snapdragon 800 processors and 1080p displays), it is now possible to deliver devices that can match, and even outmatch, Android counterparts in terms of power, display quality and size. It is time to take advantage of this and the growing popularity of phablets, to boost sales and better compete against Nokia.
Faster Availability, No Exclusive Deals
There is an area where Nokia (and, in the near future, Microsoft) has been failing to master -- availability. High-end Lumias are often rolled out in a low number of markets initially, and make their way into more as slow as a snail. We have seen this problem repeat itself with every high-end Windows Phone that was launched this past year by Nokia (and in 2012 as well).
Other vendors have a chance to learn from Nokia's mistakes (exclusive deals and slow roll-outs) and not repeat them. This should be enough to give them a head start in markets worldwide for their most important devices. People only care about things they can buy, so why give them the option to look elsewhere?
Let's hope that with the launch of Windows Phone 8.1 things will change for the better.
Photo Credit:  tankist276/Shutterstock