Google Chrome launches into space with 'A Spacecraft for All'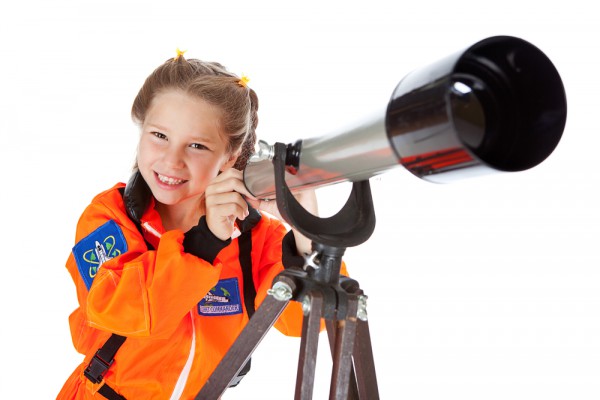 Google seems to be on a bit of a space travel kick lately. The search-giant recently launched Google Maps for Mars and the Moon. At first, that seemed a bit odd; I mean, other than some NASA nerds, who really cares to view those terrains? Before you raise your hand and say you do, please know I did it extensively as a test, and saw nothing but rocks and craters. Quite frankly, I would sooner explore Dollywood; at least there is something to see.
Sure enough though, Google seems committed to space, as today, the company announces that users of Google Chrome can get involved with ISEE-3. Don't know what that is? I didn't either. Google explains it by saying, "originally launched in 1978 to study the Sun, it was the first spacecraft in the world to fly by a comet and has been orbiting the sun for billions of miles since 1986". Damn, it's been travelling since the last time the Mets won the World Series!
"In a new Chrome Experiment called A Spacecraft for All, you can follow the unlikely odyssey of the ISEE-3 using Chrome's interactive WebGL graphics and video. You can re-live its story, read its re-activated data instruments, learn about its current position and trajectory -- and explore space along the way. It's all designed to make space science simple, fun and accessible enough for anyone eager to learn -- whether you're a Ph.D. or grade school student", says Suzanne Chambers, Executive Producer & Space Cadet, Creative Lab New York.
Chambers further explains, "the experience will build up to a live event this Sunday, August 10, when the ISEE-3 will fly by the Moon for the first time in decades. We'll document every second with a live lunar flyby demo, and we're inviting the entire world to join in. You can follow the spacecraft's trajectory real-time, along with interviews with the Reboot team, visits from the original ISEE-3 Flight Director, and live data measurements coming directly from space".
This will be happening at 1:30pm Eastern Time on Sunday. As cool as this sounds, Google has some serious competition on the TV front. Coincidentally, the Mets, who I mentioned previously, will be playing at that time. Plus, Futurama is on Comedy Central, The Golden Girls are on TV Land and Keeping up with the Kardashians is on E! -- decisions, decisions. All joking aside though, ISEE-3 flying near our moon is a rarity and I will definitely check it out. This would make an awesome learning experience for your children, if you have any. You can check it out here.
Do you think 'Spacecraft for All' will be hot or not? Tell me in the comments.
Image Credit: Sean Locke Photography / Shutterstock