MacBook Pro (2016) disappointment pushes some Apple loyalists to Ubuntu Linux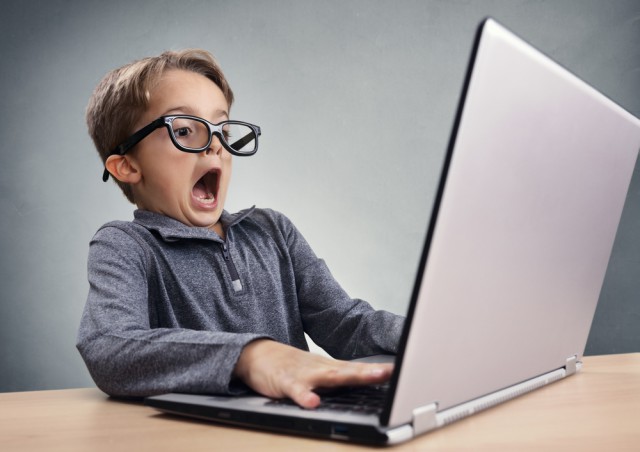 The new Apple MacBook Pro looks to be a wonderful laptop, but understandably, not everyone is impressed. The "Pro" moniker literally means "professional", and there are some concerns from that segment. Some photographers, for instance, will be very hurt and disgusted by the lack of an SD card slot. More importantly, the computer maxes out at 16GB of RAM -- many pro users want 32GB or more, which is not possible on the new machine, sadly.
While you might expect some of these disappointed Apple loyalists to turn to a Windows machine -- and I'm sure some will -- some are turning to an unexpected alternative -- Linux. You see, immediately after the Apple Keynote, famed Ubuntu laptop and desktop seller, System76, saw a huge jump in traffic from people looking to buy its machines. The traffic was so intense, that it needed to upgrade servers to keep up!
"We experienced much more traffic than we had prepared for, the website didn't go hard down but experienced slowness. We had to scale up to return to normal. It was a pretty big surge, I don't have the details in front of me at the moment but I've not really heard of anything like this before. People being so underwhelmed by a product that immediately following a new product release they actively seek out competitor's products", says Ryan Sipes, Community Manager, System76.
ALSO READ: Canonical explains Ubuntu Advantage benefits -- could your business switch to Linux?
I decided to compare specifications and pricing on my own, so I headed to both Apple.com and System76.com to compare. Apple's new 15-inch MacBook Pro starts at $2,400. This machine has a Quad-core Sklyake i7, maxes out at 16GB of RAM, has an NVMe 256GB SSD, and a Radeon Pro 450 with a paltry 2GB memory.
Alternatively, I headed to System76 and configured its 15-inch Oryx Pro (you can do so here). I closely matched the MacBook Pro specs, with a Quad-core Sklyake i7 and NVMe 256GB SSD. Instead of 16GB of RAM as found on the Apple, I configured with 32GB (you can go up to 64GB if needed). By default, it comes with a 6GB Nvidia GTX 1060. The price? Less than $2,000! In other words, the System76 machine with much better specs is less expensive than Apple's.
Had website issues due to all the traffic following the #AppleEvent. This year rocks! #Linux #Ubuntu #YearOfTheLinuxDesktop :)

— System76 (@system76) October 30, 2016
Obviously we aren't comparing apples to apples (pun intended). If you absolutely need macOS for certain software or licenses, an Ubuntu machine will not meet your needs. Also, the System76 machine does not have Apple's revolutionary Touch Bar.
ALSO READ: Bodhi Linux 4.0.0 Ubuntu-based distro now available with Moksha 0.2.1 environment
Still, the Oryx Pro can be configured with specs far beyond the MacBook Pro, and at a very competitive price -- it is not hard to see why System76 saw a huge jump in traffic following the Apple Keynote. It is worth noting that both the Oryx Pro and MacBook Pro can run Windows too.
Are you surprised that some Mac users are jumping to Linux? Tell me in the comments.
[UPDATE] To celebrate the huge number of people switching from macOS to Ubuntu, System76 is offering a free-shipping promotion as seen below.
To celebrate the awesome traffic we've been getting, if you add #SwitchTo76 to your order notes, we'll waive your ground shipping! #Linux pic.twitter.com/jxUQEvEEyd

— System76 (@system76) October 31, 2016
Photo credit: Brian A Jackson / Shutterstock