Chinese OpenOffice 4.0 beta takes design cues from Office 2007

RedOffice, the suite of Office products based upon OpenOffice.org and optimized for Chinese users has received a new UI in its 4.0 beta.
Harkening to the famed Office 2007 ribbon interface, RedOffice's new UI has been designed to, as the group says, "provide a work area with a simple graphic interface, so that use is more concise and efficient."

While most versions of the Chinese office suite have provided a similar user experience to OpenOffice.org, the OpenOffice 3.0 beta which opened in May, and the RedOffice 4.0 beta have begun to take slightly divergent paths.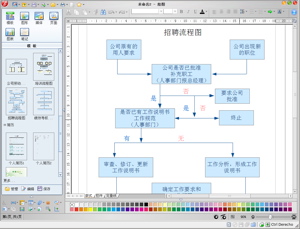 This screenshot shows how RedOffice takes cues from both Mac's OS X and Office 2007 by offering the "Red, Yellow, Green" Close, Minimize, and Fit to Screen buttons in the upper right hand corner, and by offering a template preview window in the left hand window similar to Office 2007's "Live Preview."
Some feel that this change could predict the future of OpenOffice's domestic product, with an improved UI being the next logical step. Meanwhile, others are noting the gradual speed decrease taking place in subsequent releases of OpenOffice products.