Kidnapped Kaspersky son freed in raid; no ransom paid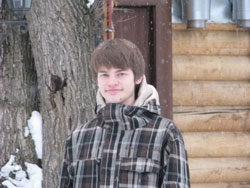 Kaspersky Lab has issued a statement Sunday confirming earlier reports that Ivan Kaspersky, son of CEO and founder Eugene Kaspersky, had been kidnapped and subsequently freed. Ivan Kaspersky was freed in an "operation" by the authorities and no ransom was paid.
The statement in full follows: "Kaspersky Lab confirms that an operation to free Ivan Kaspersky was carried out successfully by the Federal Security Service (FSB), the Criminal Investigation Department of the Moscow Police and Kaspersky Lab's own security personnel. Ivan is alive and well and is currently located at a safe location. No ransom was paid during the rescue operation. Eugene Kaspersky and Natalya Kaspersky are currently unavailable for comment."
At about 4 p.m. ET on Thursday, the Russian government's daily paper Rossiyskaya Gazeta published a report that said local law enforcement had confirmed the kidnapping of 20 year old Ivan Kaspersky, who reportedly had been missing since Tuesday. The first reports the younger Kaspersky had been freed appeared on Friday.
Betanews will publish more details as they come available.
<!image id=5686 left>Larry Seltzer is a freelance writer and consultant, dealing mostly with security matters. He has written recently for Infoworld, eWEEK, Dr. Dobb's Journal, and is a Contibuting Editor at PC Magazine and author of their <!external href="http://blogs.pcmag.com/securitywatch/">Security Watch blog. He has also written for Symantec Authentication (formerly VeriSign) and <!external href="http://www.intelligentwhitelisting.com/">Lumension's Intelligent Whitelisting site.