Symantec patches Norton Internet Security Suite 2011, adds features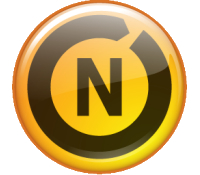 Symantec has announced a major update -- 18.6.0.29 -- to its 2011 security products, including Norton Internet Security 2011 and Norton AntiVirus 2011. This update includes a few new features, such as support for the Firefox 4 browser, plus performance enhancements, improved compatibility with third-party programs and a number of bug fixes.
Version 18.6.0.29 also corrects an issue whereby upgrading from a previous version of Norton resulted in a loss of subscription days being reported. Other enhancements include an "improved" activation process, plus better performance from Internet Explorer 9 plug-ins as well as all previous changes introduced by the previous update (18.5).
The patch, which is installs automatically through LiveUpdate, is available now for English-language users, and will be rolled out to other language versions shortly. Norton 2011 users wishing to verify that the patch has been installed should open the main console and click Support and roll the mouse over the About entry in the drop-down menu. If it's not there, launch LiveUpdate to download and install the update; a reboot will be required.
Norton Internet Security 2011 and Norton AntiVirus 2011 are available as 60-day trials for free download, and require a PC running Windows XP or later.
Get more applications news like this at Software Crew.