Microsoft takes Visual Studio and Windows 8 Server to the cloud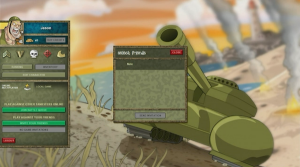 Today, Microsoft dropped the other ball during the second big BUILD developer conference keynote. The company is releasing Visual Studio 11 Developer Preview and Windows Server 8 Developer Preview. The software will be available for MSDN subscribers.
Yesterday, Steven Sinofsky, president of the Windows & Windows Live division, formally unveiled Windows 8, which is available in a developer preview you can download now. Today, Jason Zander, vice president for the Visual Studio team, connected the dots to developing apps supporting Azure services also connected to Windows Phone 7.5. He created the Windows 8 Metro-style game pictured above.
Zander used Visual Studio 2011 Developer Preview, which features, among other things, a new visual image editor that supports Expression Blend.
Microsoft is making available Visual Studio Team Foundation, running on Azure, which takes the software to the cloud as a service.
.NET 4.5 Preview and ASP.NET MVC 4 Preview will also be available, supporting Microsoft's big emphasis on HTML5 and improved support for CSS3. Developers will also get jQuery, which when announced, generated clapping from the BUILD audience.
Windows 8 Server is also getting more cloud capabilities. During today's keynote, Server and Tools President Satya Nadella described Windows 8 Server as the "most cloud optimized operating system".
To support the new cloud capabilities, Microsoft today released the Windows Azure Toolkit for Windows 8, which is "designed to make it easier for developers to create Windows Metro Style applications that harness the power of Windows Azure Compute and Storage", according to the Windows Azure Team.
Windows 8 also features the "web authentication broker", as described during today's keynote. This technology is part of the Windows Azure Toolkit. Microsoft is using Azure, the authentication broker and cloud sync to provide single sign-on for applications/services.
The cloud announcements didn't stop there. Microsoft also announced Windows Azure SDK 1.5 and that the Windows Azure Marketplace is expanding to 25 countries next month.
The marketplace is where developers can buy and sell cloud apps/services and data. Nadella used eBay as an example. In creating its Windows Phone app, eBay tapped into Bing for pulling in data for language support. He predicted that Bing would be "critical namespace" for developers taking advantage of the marketplace.
Microsoft also announced updates to Service Bus.