Nintendo: We have 'absolutely' no intention to develop mobile games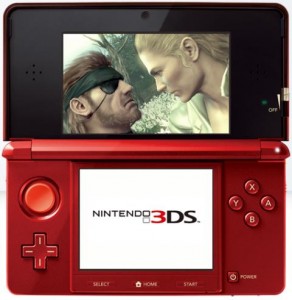 Nintendo made it clear that despite investor pressure to develop game titles for smartphone platforms, it had no intention to even consider the idea. The smack down came in the form of a bluntly worded response to questions from Japanese news outlet Nikkei.
"This is absolutely not under consideration," president Satoru Iwata told reporters. "If we did this, Nintendo would cease to be Nintendo. Having a hardware development team in-house is a major strength."
Iwata does not deny that in the short term, developing for smartphone platforms like iOS and Android would likely be a profitable venture. Regardless, the Japanese exec is looking mid and long term, and in his eyes smartphone games are not a wise investment.
So why is Nintendo being pressured to look outward? It comes from its struggles to sell its current handheld console, and its insistence on sticking it out with 3D.
Nintendo has already been forced to drop the retail price of the 3DS handheld console by $100 to $169, but even that does not appear to be enough to salvage the device: the 3DS is likely to miss its sales target of 16 million by at least 16 percent according to an average of analyst predictions compiled by Bloomberg.
Even after the price cut, sales have drifted back down to where they were after the launch, about a fifth of the average sales in the first three months of availability.
The starkest difference is found in comparing sales of the previous handheld console to the current one. Nintendo has sold about 150 million DS units since the launch in 2004 and had consistently high sales up until the debut of the 3DS, which only sold about 4.5 million units in the past six months.
There's also something else that the original DS had going for it that the 3DS doesn't: and that was a lack of solid competition. With mobile phone gaming now quite popular, consumers have little need for a separate gaming device.