Angry AT&T customers want their Samsung Galaxy S II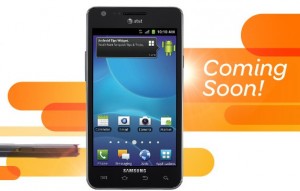 Like lots of people, I was ready to buy Samsung Galaxy S II from AT&T yesterday. Based on information released during the launch announcement late last month, the hot smartphone was scheduled to release on September 18. The day has passed with no sale, and AT&T customers are livid. So now, the wireless carrier has given people yet another reason to complain. Can you say screw up?
Somebody wants this phone. As I write, 2,763 people have responded to our poll: "Will you buy Galaxy S II?" Hot damn, 75.43 percent plan to do so within 3 months. Only 8.72 percent responded: "No, I'm getting iPhone". In the interests of communicating when the phone will be available and to let AT&T know just how angry people are, I'm posting this followup to yesterday's "Say, AT&T, where's Samsung Galaxy S II?". I don't have the when yet, but I expect an answer from AT&T, which I asked before starting to write.
"What a huge disappointment", Betanews reader Luis comments. "I stopped by an AT&T store last night, right before closing time to ask about the phone. The guy had no clue what I was talking about, but did say 'but we do have the new Sony Ericsson you can look at' Really? Come on, AT&T, step your game up!"
Klous found similar ignorance: "I spoke with an AT&T store directly, and when asked about the Galaxy S2, they said, oh, you mean the the Tab? The person I spoke with never heard of the Galaxy S2. Talk about dropping the ball on the biggest phone release outside of a iPhone".
Kristopher Michael: "I, too, called my local AT&T store yesterday morning and the manager I spoke with said 2-3 more weeks based on the briefing he got. This frustrates me beyond belief".
Sprint launched its version of the S2, the Epic 4G, on September 16 as planned. AT&T lost at least one customer for its delay. Eric Echter comments:
I have jumped ship from ATT to Sprint. I am tired of being told 'no release date yet' by AT&T reps. To be honest, the family plan I have now from Sprint far exceeds what AT&T can offer. On top of that, I got $250 credit for port-ins from AT&T (available through Oct 1). Sprint actually seems to care about my business also!! Loving the Galaxy S II (Epic Touch 4 G) on my new Sprint package!!
Frank Guillen "went to two local AT&T stores and they told me the same thing as they told you (author). I called to other stores in other cities close by and got the same answer. I was pretty pissed and felt like I was becoming an Android Fanboy. I want that phone already, I checked it out at Sprint and man it's so awesome; too bad I don't like Sprint".
Jeremy Ashford:
I went to AT&T [yesterday] expecting to buy an S2. I couldn't wait to get my hands on it. They told me they didn't know anything about it. I saw a store employee bringing out a new poster to replace the Status poster I had just watched him take down. I could see the word 'introducing' on the top of this poster and assumed it was for the S2, but after talking to the manager, the employee took this poster back into the back and brought out a different one. It was meant to be launched today.

A different employee told me he figured it was delayed because of complications from the legal action Apple was taking against Samsung. I don't know how true this is, but there's some reason it didn't launch [yesterday]. The date was right when the AT&T rep mentioned it. Something changed. I'm glad it didn't come out today, though. I did a little research and decided the Google Nexus Prime (also made by Samsung) is the phone for me.
Bridget Flesher is "SO ANGRY! Why AT&T? Why can't you just give us a date, why all the secrecy? Coming Soon, How Soon??? After waiting months its just not soon enough!! Don't you all listen to your customers or even care for that matter...Way to go, Sprint, congrats on doing the right thing for your customers, I'd jump on board if you were in my area".
I called several AT&T retail stores this morning asking about the Galaxy S2. One representative told me: "We don't even have a date yet". Let the waiting begin.