T-Mobile joins Verizon to block Apple injunction against Samsung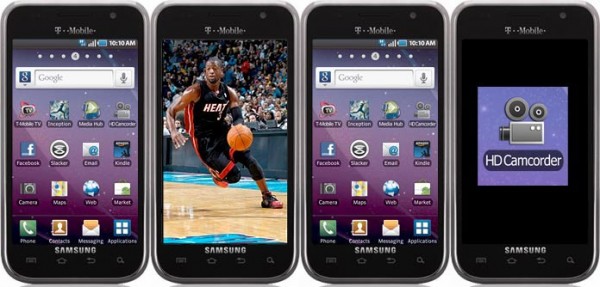 With Apple's battle against Samsung heating up, T-Mobile is doing its best not to get burned. If Apple is successful in getting a preliminary injunction against Samsung, the nation's fourth biggest carrier could find itself in a bad spot. Verizon has iPhone to fall back on. T-Mobile mostly offers Android smartphones, and Samsung makes the flagship models.
On Wednesday, T-Mobile filed a legal brief with the United District Court for the Northern District of California asking a federal judge to reject Apple's request for preliminary injunction against four Samsung devices: Droid Charge, Galaxy S 4G, Infuse 4G and Galaxy Tab 10.1. A hearing is scheduled for October 13. If granted, Samsung would be barred from offering these Android devices in the United States.
T-Mobile would be affected by the injunction on only one of the four devices named: it currently sells the Samsung Galaxy S 4G. It will also sell the Galaxy Tab 10.1 too, so the nation's fourth biggest carrier has a vested interest in ensuring this injunction isn't imposed.
All in all, T-Mobile's filing seems like an effort to protect itself more than any action intended to shoot back at Apple for its failure to work with the carrier. After all, T-Mobile's chief marketing officer on Monday publicly stated the company's interest in the iPhone, and said it had expressed that to the folks in Cupertino.
Its parent company is also a major partner internationally for Apple, and nearly every other T-Mobile division has the iPhone in their lineup.
T-Mobile's brief generally argues the same points as another filed by Verizon. It argues that an injunction would "unnecessarily harm" the carrier and its customers, and in the case of the Galaxy Tab they would have no replacement.
"These investments cannot be recouped easily," the filing states.