Google Chrome usage rises as Firefox and Internet Explorer fall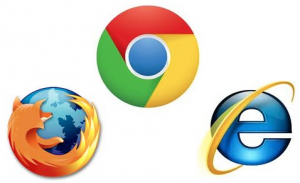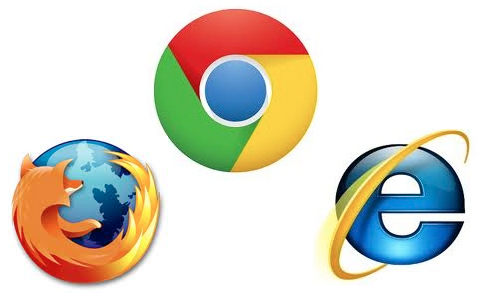 Internet Explorer lost market share (again) in September, with Google Chrome collecting the difference. Meanwhile, Firefox share is stagnant, as Chrome pushes ever closer to the No. 2 spot in global browser usage share.
It's first day of the month, and that means new browser share data from Net Applications. Internet Explorer usage share is 54.39 percent, down from 60.35 percent in November 2010. Firefox fell to 22.48 percent from 23.52 percent during the same time period. September marked the fourth consecutive month of decline for Firefox. Meanwhile, Chrome usage share rose to 16.2 percent from 9.57 from November to September, consecutively gaining share for all 11 months.
Chrome appears to benefit from a number of factors:
Leverage from search (Google share is tops in most geographies).
Web applications that run in the browser, from the cloud rather than desktop.
Marketing -- Google is aggressively advertising Chrome, now in TV commercials.
Rapid-fire development cycle delivering new features (Chrome 10-15 released this year).
Little legacy -- Google doesn't need worry about supporting business users or years of plugins.
Chrome's continued gains pose no immediate threat to Internet Explorer, but Firefox's longstanding reign as second-most-used browser is in jeopardy. There is nothing in Net Applications data to suggest Chrome can unseat Firefox this year, contrary to yesterday's big buzz. Numerous reports citing StatCounter data claim Chrome will beat Firefox this year. No disrespect to StatCounter, but NetApps is the gold standard for measuring browser usage. I have to side with its data, which, based on current trends, wouldn't put Chrome ahead of Firefox for about six months.
Mozilla clearly is feeling the pressure, such that the organization has adopted a Google-like development cycle of versions crossing new milestones every six weeks. Firefox versions 8, 9 and 10 are in development, and FF7 released this week. But if there is any real advantage to the approach, slowing usage share losses isn't it.

In April, I asked: "Is web browser development moving too fast?" Clearly that's not the case for Google, at least from a usage perspective. It's perhaps not moving fast enough for Firefox, which memory leakage and other problems Mozilla is only now addressing -- and presumably in response to Chrome competition (otherwise, why make FF users wait so long). Meanwhile, the breakneck pace is too much for Microsoft, which has slowed down development IE cycles for the benefit of its huge business customer base and making strides to improve IE's adoption of HTML5 and other web technologies/standards.
But as I observed two months ago today, "Internet Explorer usage is a falling rock". Microsoft can't seem to reverse gravity's pull downward. Much now depends on the risky Internet Explorer 9 strategy. The browser doesn't support Windows XP, which still is the most-widely used version of the operating system.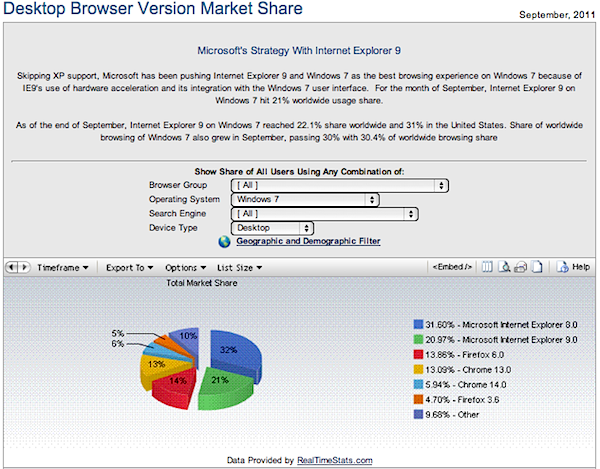 "Skipping XP support, Microsoft has been pushing Internet Explorer 9 and Windows 7 as the best browsing experience on Windows 7 because of IE9's use of hardware acceleration and its integration with the Windows 7 user interface", according to Net Applications. "For the month of September, Internet Explorer 9 on Windows 7 hit 21 percent worldwide usage share".
Apparently NetApps segments September from year-to-date, unless I'm misreading something: "As of the end of September, Internet Explorer 9 on Windows 7 reached 22.1 percent share worldwide and 31% in the United States. Share of worldwide browsing of Windows 7 also grew in September, passing 30% with 30.4 percent of worldwide browsing share".
Presumably, as the Windows 7 install base grows, so will IE9 usage. However, that hasn't stopped Chrome, which also is available for XP. While Google only released Chrome 14 two weeks ago, it gained surprising usage share for September -- 5.94. Combined share with Chrome 13: 19.03 percent, putting Chrome second to Internet Explorer as measure of most-recent, supported versions on Windows 7. Firefox 6 share was only 13.86 percent. The point: Chrome usage share on Windows 7 is close to IE9's.
Chrome's rise creates a strange juxtaposition to Internet Explorer. Microsoft is hot-and-heavy about web standards and encouraging developers to adopt them. Meanwhile, with Chrome 14, Google has introduced native code, which developers are encouraged to use to write web apps. Still, two native code approaches will compete as IE10 on Windows 8 move closer to release.
Wrapping up, there remains a question: What web browser do you use and why? Please respond in comments and answer the poll above. For the poll, you get one choice -- for browser primarily used. But many people use more than one browser, which you can explain in comments.