Google partners with NJ Transit for new tap-to-pay system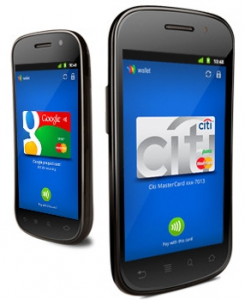 NJ Transit is the first public transit system to accept Google Wallet thanks to a new deal announced Wednesday between New Jersey and the Mountain View, Calif. company. The deal will allow transit riders to "tap to pay" for fares at select locations.
Google Wallet uses near-field communication (NFC) to operate, a feature that has all but become standard on most newer smartphones, but not Apple's iPhone. The service launched in select retailers last month after being in testing for much of the summer.
Google Wallet is currently only compatible with the Sprint Nexus 4G, and payment compatibility is limited to Citigroup Mastercards as well as Google's own prepaid credit card. Google does plan to enable the feature on other Android devices and offer additional payment options in the future.
At launch, Google Wallet users will be able to pay for fares at New York Penn Station and Newark Liberty International Airport Rail Station, as well on the following bus routes: 6, 43, 80, 81, 87, 120, and some 126 buses.
"Transit has been a common element of every major successful NFC effort globally and is a critical component of Google Wallet's success," commerce vice president Stephanie Tilenius says.
Since transit is something that many consumers use on a daily basis, getting them to use contactless payment systems could have the additional benefit of advancing use of tap-to-pay overall.
Wednesday's announcement follows one just a day earlier that expanded Google Wallet to additional retailers and launched a new feature that allows for exclusive coupons and loyalty discounts.
The addition of Google Wallet comes at no cost to NJ Transit, the two companies say.