Microsoft will push automatic updates to Internet Explorer, starting January 2012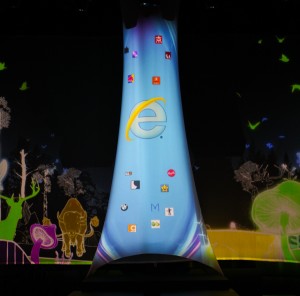 Microsoft is set to get a little more pushy ensuring you have an up-to-date browser and will automatically update Internet Explorer to the latest version on Windows XP, Vista, and Windows 7 beginning in January. This will occur for those who have enabled Automatic Updates within Windows Update, the company says.
The move echoes a trend started with Google's Chrome, which automatically updates itself by default: other browsers (such as Firefox and Opera) prompt before updating. Chrome's update strategy is why a previous version loses market share quickly when a new version comes out.
For Windows XP, this means the update will deliver Interner Explorer 8, while Vista and Windows 7 browsers will get the latest version of IE9. Those who have specifically declined IE8 or IE9 in the past are opted-out.
Microsoft provides the IE8 or IE9 Automatic Update Blocker to prevent the update from occurring, an option many businesses choose to use. Microsoft plans to integrate automatic update blocking into the the browser in future versions.
"The Web overall is better – and safer – when more people run the most up-to-date browser", Internet Explorer Business and Marketing manager Ryan Gavin writes to The Windows Blog. "Our goal is to make sure that Windows customers have the most up-to-date and safest browsing experience possible, with the best protections against malicious software such as malware".
Microsoft has made a big deal about upgrading IE at the consumer level. Earlier this year it launched a public relations campaign to get users of Internet Explorer 6 -- a decade old browser -- to upgrade. At the time, some 12 percent of Web surfers still used it: that has since fallen to about eight percent according to Net Applications.
Australian and Brazilian Windows users will be the first to receive the automatic updates, which will be scaled up over time. Microsoft will not change any settings or personalization as a result of the update, it claims.