Many Motorola devices will wait one year for Ice Cream Sandwich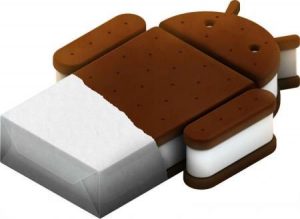 Did you think that the marriage of Motorola and Google meant your pre-Ice Cream Sandwich Moto device would see an update quicker? Wrong. The company on Wednesday updated its upgrade roadmap for devices slated to receive the new software, and some devices available here in the United States could wait up until a year for ICS (Android 4.0). Imagine the outcry if Apple had an upgrade cycle like this.
The issue of device obsolescence plays a role at that point. Furthermore, with Jellybean probably not too far off, software obsolescence may also come into play -- your upgrade may be out-of-date the day it comes out.
Either way, only one Motorola device in the United States, the XOOM, has received the ICS upgrade.
Motorola does not expect to upgrade the Atrix 4G, the Photon 4G, and the XYBOARD until the third quarter of the year. Remember XYBOARD released in December, making it considerably newer than XOOM. The company says the upgrade is in the second or "development" phase, where Motorola tweaks the operating system to work on a specific device.
There are several US-sold devices that have not made it out of the first or "evaluation and planning" phase (Motorola has no release date for an upgrade, or even a final decision whether one will be made available). Those include quite a few devices: Admiral, Droid 3 and 4, the Bionic, Razr, X2, Electrify, Milestone, Pro+, and the 3G version of the XOOM tablet.
There's no reason given for the delays, but it sure seems like a long time to wait for an upgrade. It's also unusual considering Google is finalizing its Motorola Mobility purchase, following this week's European and US regulatory approvals: it seems only logical that Google works extra hard to keep these folks on the cutting edge.
Maybe it's a ploy to get you to buy a new more Google-ized Motorola device faster than you planned to? Who knows, but for those waiting, good luck. I've got iPhone 4S.