Will you try Windows 8 Consumer Preview?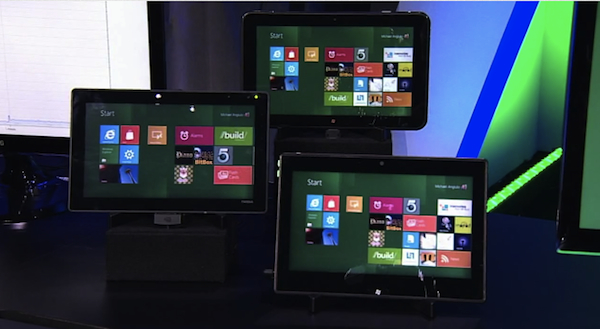 The so-called consumerization of IT starts now. Sure people haul Androids, iPads, iPhones and other gadgets to work -- and mix together personal and professional data, and behavior. But workers the world over will soon have something else to haul into the office, and, whoa, may March roar in for many network managers.
Tomorrow, during Mobile World Congress, Microsoft plans to debut Windows 8 Consumer Preview. It's not an IT preview, but, c`mon, you know where the software is going. Many of you will slap this puppy on to every PC you can, including that employer-issued clunker. Talk about March Madness, as Windows 8 storms the enterprise by every backdoor possible.
Or so I contend. You can prove me right or wrong by answering question: Will you try Windows 8 Consumer Preview? And where? What computer? Personal or professional? What hardware configuration? Please answer in comments.
Microsoft says that pretty much any PC running Windows 7 is pimped and ready for an 8 date. You bring the wine, I've got flowers. The computer may be ready, but are you? Windows 8 will demand much from users, starting with the many user interface changes and enhancements. But the operating system also offers much, in terms of potentially improved productivity and security.
The changes have sparked much debate about Windows 8's suitability, particularly in the enterprise. My opinion: Windows 8 adoption will be low, similar to Vista. Most enterprises have recently deployed Windows 7 or will have done so by the time its successor ships. I see October as likely timeframe. From that perspective, most enterprises wouldn't deploy Windows 8 anyway, so now is a good time for Microsoft to make those radical architectural and user experience changes to prep its core market, businesses, for Windows 9. Consumers will take what's on their shiny, new PCs, and they'll bring them to work -- pushing enterprises to adapt and manage Windows 8 faster.
BetaNews reader Froderik asks: "Will Microsoft have a Win8 'Tech Beta' cycle or just release consumer previews to all & sundry?" I don't see how. The Consumer Preview is for everyone, followed by a release candidate for all. Otherwise there's not enough time to release gold code and get Windows 8 on new PCs for holiday sales. Think: Consumerization of Windows, at least this release cycle.
Many of you have used the Developer Preview released in September 2011. To my surprise, reactions are mixed. Commenter nilst2011: "Windows 8 is a joke. It is for tablets but not desktops. Who the H would like to sit and point at a screen with his/her arm for 8 hours a day? No way! The last OS worth its name is Windows 7. I did give it a last chance some weeks ago, and I am still running it and like it".
I expect to hear complaints lots like this one during the Consumer Preview. Absolutely, fatigue is a problem using vertical touchscreens, but users don't have to stay in the Metro UI; they can fall back to the older desktop motif (granted, with Office Ribbon makeover).
BetaNews reader Emi Cyberschreiber is more enthusiastic: "I like windows 8, I'm using, of course, [the] Developer Preview as my main OS since September, and it's been amazing -- lighter, faster, better (not counting bugs) than Win7 SP1 and with a cool new UI, nice new integration, like Xbox Live, SkyDrive, etc...For me it's fine, and I will get it on RTM. I like it now and I will like it more since it's getting better with each new build".
So, will you try Windows 8 Consumer Preview?