AirCover protects your phone and files via the cloud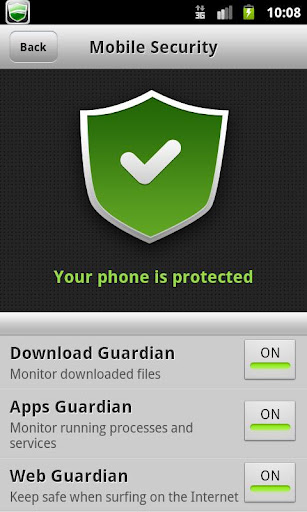 Protection software is something that most people will most readily associate with desktop and laptop computers, but even owners of mobile devices such as cell phones and tablets have to take care. It is not just viruses, something that can affect Android users, that mobile device owners have to worry about. It is the risk of losing a device or having it stolen.
Besides the value of the device itself, there is also the data it contains to consider. If you have concerns in any of these areas, AirCover is a free tool for iOS and Android that could help to give you peace of mind.
Apple already offers a tool that can be used to locate a lost iOS device, and there are various similar apps available for Android, but AirCover offers a more complete level of protection, particularly for Android users. In addition to the device tracking and online backup options, the Android version also includes virus protection, system optimization and privacy protection options. This enables you to control the level of access individual app have to the data store on your device as well providing you with tools to free up memory and resources.
While the iOS version of AirCover does not offer all of the helpful protection features available to Android users, it does have a helpful Battery Doctor component that enables you to monitor the life of your battery in different usage scenarios.
Both editions of the app have a safety feature that will appeal to parents. Family Safety can be used to track the location of a phone using GPS, but it can also be configured to automatically generate an alert if the phone strays beyond a pre-defined region -- great if you have told your kids not to stray too far from home.
It is worth noting that in order for device location features to work correctly, it will be necessary to enable GPS. As anyone who has ventured away from a power source for any length of time will attest, this can be a serious drain on your battery. This means that should you find that your phone or tablet does become lost or stolen, you will have a limited timeframe in which to do something about it – obviously this is not the fault of the app, but it is still worth bearing in mind.
You can find out more by paying a visit to the AirCover review page.