Google-backed CliQr may have the solution to end cloud vendor lock-in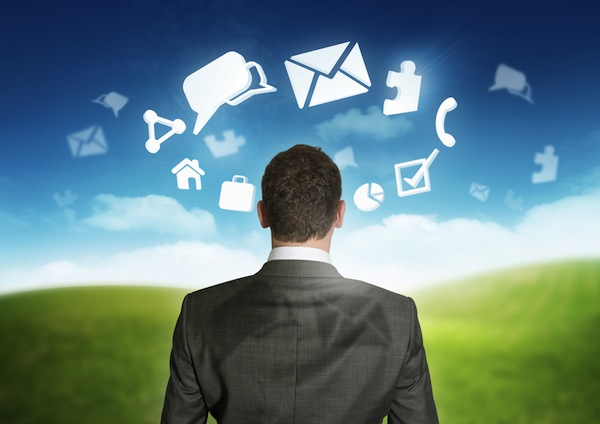 Google-backed startup CliQr launched its cloud management platform on Tuesday. CliQr's offering is aimed at making it easier for enterprise IT to migrate legacy apps to the cloud, as well as between different cloud platforms with little additional work.
Lock-in has become an increasing concern among cloud computing industry watchers, as Amazon Web Services takes an ever more dominant role. Rackspace president Lew Moorman slammed AWS last week, saying its proprietary cloud tools make it difficult for Amazon customers to migrate elsewhere.
CliQr supports Amazon's cloud architecture, as well as any VMware or Openstack-based cloud. "Migrating their existing applications has been costly and complex, often involving cloud-specific re-coding, virtualization and, once on the cloud, sub-optimal performance", CliQr co-founder and CEO Gaurav Manglik says. "CloudCenter changes all of that".
CloudCenter is made up of two separate applications, Orchestrator and Manager. Orchestrator is the platform which allows CliQr to enable migration between the various cloud architectures it supports, while the Manager allows for the administration of "moving, managing, optimizing and securing their applications on clouds".
Orchestrator itself has three parts. The first are templates to speed deployment of specific applications on CliQr-supported cloud platforms. The company is offering templates for Hadoop, High-Volume Batch, Parallel Computing, Web-Apps, Cluster Computing and Multi-step Workflows initially.
Another part is called Orchestrator and deals with allowing the application to run on any supported cloud without modification, and the last is called CloudBlades, and are "unique, cloud-specific best-practice implementations of a cloud's rules and behaviors around compute, storage, network and security". These "snap-in" to CloudCenter, and will initially support Amazon, HP and Rackspace as well as Openstack and VMware in the private cloud.
Manager on the other hand supports the overall migration process and includes modules for application lifecycle, policy, storage, benchmarking, cloud account management, license management, and security.
"We designed CloudCenter to be an extremely approachable platform that looks at the task of cloud computing from an application's perspective, simplifying on-boarding without modification and image management, optimizing performance and providing end-to-end cloud security for any business application on any one or combination of private, public or hybrid clouds", co-founder and chief technical officer Tenry Fu says.
CliQr CloudCenter is available starting today. The company says it charges on an "on-going basis" according to a FAQ on the product, but does not publicly disclose specifics.
Photo Credits:  James Thew/Shutterstock