ADOBE FLASH IS DEAD -- on mobile!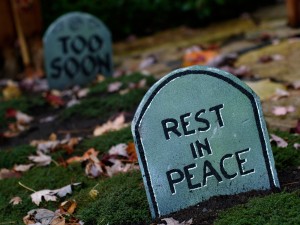 From the halls of Adobe come the bells of impending death tolls. The master slayed its dragon. Flash is dead. The words from Adobe today in a public blog post mark another major blow to Flash, at least in the mobile form. The company announced that it will no longer develop Flash for Android after Android 4.0. There will be no certified implementations for Android 4.1.
Earlier this week, during its developer conference, Google officially unveiled the newest Android version -- Jellybean -- which replaces the stock browser with Chrome, for which Flash already isn't available. Google released Chrome for Android beta, supporting on v4 Ice Cream Sandwich, in February. From that perspective, the announcement, and timing, isn't super surprising.
Starting August 15, Adobe will also limit access to the Flash Player in the Google Play Store to only devices that already have it installed and later removing it entirely. This is a major death blow to the Flash platform -- seemingly now to match the prophetic reasons the late Steve Jobs blocked it from the iPhone (although his reasons had more to do with Apple platform competition than anything else).
Strangely, Adobe could do more to end Android fragmentation than anything Google has done. Nearly 93 percent of Android devices have versions older than Ice Cream Sandwich. Google has given no indication that Chrome will ever be available for them. As Flash disappears, and the utility of the stock Android browser further decreases, cellular carriers and phone manufacturers may face increasing customer pressure to get devices off Gingerbread, which has the largest install base, and onto Android 4.x.
Clearly fragmentation is a problem for Adobe, which cites time-consuming device certification as one reason to abandon Flash on Android:
Certification includes extensive testing to ensure web content works as expected, and that the Flash Player provides a good user experience. Certified devices typically include the Flash Player pre-loaded at the factory or as part of a system update.
With the increase in the speed of the Android platform roadmap, and Chrome rising above the stock browser, Adobe just doesn't want to continue. However, in the blog post, the developer reiterates its support for the PC market. But I say they know the writing's on the wall.
LONG LIVE HTML5 + CSS3 + Javascript!
Photo Credit: metalstock/Shutterstock