ZING! Galaxy Note gets Android 4.0 and awesome new features, but there's a catch...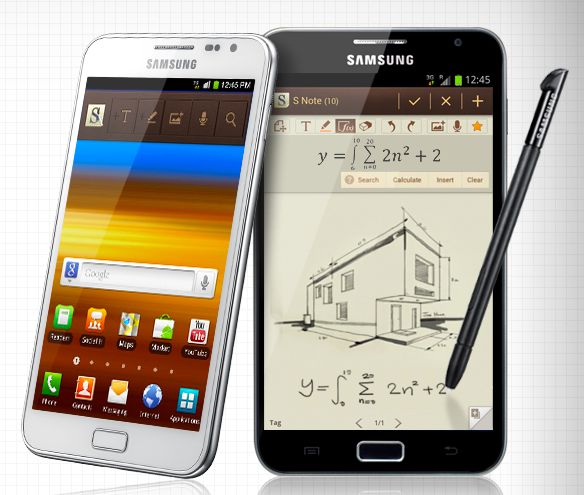 Last April, Samsung released the list of its smartphones and tablets that would receive an upgrade to Android 4.0. The list included the polarizing, is-this-phone-too-big-to-be-a-phone, Galaxy Note.
This update would normally be unremarkable, especially since Google yesterday released the AOSP version of Jelly Bean, but because the Galaxy Note is stylus-friendly, the update includes some feature upgrades to the Galaxy Note's S Pen peripheral in the form of the "Premium Suite."
Premium Suite includes the S Note productivity application for --what else-- taking detailed notes. It includes a feature called Shape Match which redraws rough shapes into shape vectors; and two cool features powered by the inimitable Wolfram Alpha engine: Formula Match, which recognizes and completes complex math formulas; and Knowledge Search, which lets the user query Wolfram Alpha from handwritten notes. S Note also allows users to import and annotate PDF files and handwriting or speech to text.
The pack also includes an upgrade to the existent S Memo application which "widgetizes" everything the app can do, including typing, writing, voice dictation, search, and so forth. Now, all of this can be done directly on the homescreen widget without launching the app. Content created here can be uploaded to Evernote or Google Drive or downloaded in its native format.
My Story is a new app designed specifically for the Galaxy Note, but also compatible with the Galaxy S2 HD and Galaxy S3, so it's not included in the Premium Suite. Instead, it's available for download right now in Google Play. It is a kitschy little greeting card app that lets users draw and hand-write notes, record audio and video, and include text and photos in the messages that they send to other users. Unlike S Memo and S Note, My Story is clearly not a productivity app.
The main drawback here is that this is not an over-the-air update, and it's only available through Samsung's Kies desktop software. Once this is downloaded and installed on your PC, you will have to update it yet again for the latest software, and then connect the Galaxy Note and update the software. It's highly inelegant and reminiscent of the old Palm OS updating system back before smartphones, but it endows the phone with some cool new features, so users are forced to take the good with the bad.