Who will buy Windows 8?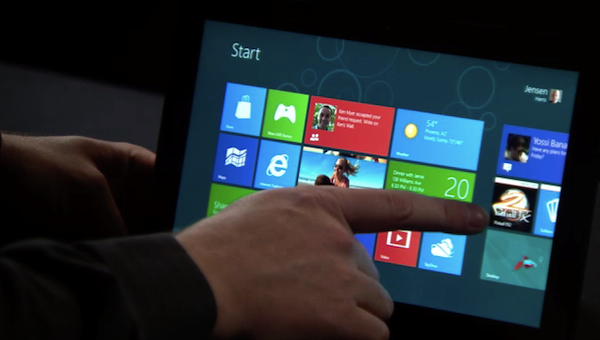 Quite likely you, or somebody you know -- and as soon as possible.
Early results are in for our Windows 8 buying poll, and many of you are ready to upgrade. More than 46 percent of you will buy the new operating system as soon as it's available to you. Volume-licensing subscribers get the software in August and everyone else in October. Twenty-one percent and 25 percent of respondents will jump in immediately, respectively. Nearly 55 percent will go Windows 8 within 3 months of release. The remainder either will wait much longer or not buy at all.
Microsoft clearly wants Windows 8 to be big right from Day 1. The company will offer $39.99 upgrades, even from XP, to Windows 7 Pro through early next year. People running the Release Preview qualify, too. Aggressive pricing and generous upgrade policy are almost desperate moves, compared to past Windows launches. Microsoft has reasons to worry, with Windows PC sales way down and Apple selling OS X Mountain Lion for $19.99. Then there is the iPad phenomenon, which, in the United States, sucks sales from personal computers.
Reacer donzebe is "going to upgrade my three computers from windows 8 Release Preview to windows 8".
Jeremy Benisek answers: "YES!" Adding:
Can't wait for Kinect on 65-inch TV running off my PC, Tablet(Touch, Pen) connected to my workstation! In the beta W8 has made life so much easier with domain-Microsoft ID linking. I for the first time took control of all my files on 7+ PC's in five different offices (and domains) with my Microsoft ID -- now I'm in control. Microsoft just build's the platform I think after a few months the dev will take off with new features, apps, services and new ways to interact...

Today I use Kinect more than my remote for Netflix, Hulu, Zune, radio, music and all media related interactions. I use voice for my Video games and love it...So I believe in and support the input changes and Metro for PC, tablets and much more. I want more voice, touch, pen and Kinect-style interactions. Add 3D, and it's a match made in heaven.
"Win8 seems to be faster that 7 and I love the system refresh function. However, the Metro UI is complete mistake on desktops", Tom Zolnierczyk comments. "Lack of Start button with search function is the biggest mistake MS could do. The ability of disabling Metro UI would convince me to purchase the system. I found myself being distracted going back and forward to find applications, etc."
Neoprimal also answers "Yes, ASAP. So far every PC in my household runs either the same as 7 or better with 8. I'm planning to buy it even for my dusty old betsy machine. To those saying it's the same old OS, you're grossly off, but you likely said the same thing of 7 and Vista, adopted late and changed your tune".
"Looks like a lot of people in survey are going with Win 8", observes view2share, who "after experimenting with the beast a couple of times, I have yet to return. Can find no redeeming quality about it, other than a quick restore feature. The Win 7 I have is just fine. The Win 8 made my head spin, looked a little cool for five to ten minutes, then it became a nuisance of sorts. Went back a couple of time to test it again, and still found nothing exciting there at all...Not sure if the new Mountain Lion will be all that much of an improvement -- overall desktop on Mac is a tad tired looking, but efficient. Anything is better than Metro".
"Positives way outweight the negatives here. Everyone is so ready to slam Metro when, in actuality, I think Metro may be what keeps it relevant", Brandon Mills writes. "HTPC upgrades are a must. That's already two licenses sold to me. I'm already hooked on the Release Preview. Another license sold. There is also the Surface tablet I want as my tablet...The desktop is still there and usable. I use the desktop as my main IT work rig every day. If you arrange your Start Screen the way you want it, you may even prefer it to the old Start Menu".
Edna_Bucket: "Sweet mercy, Mr Wilcox, you're a caution, sir, a caution. Nobody is going to buy Windows 8, except Microsoft's marketing team and the Spaghetti Development Engineers who wrote it. They get a $39.99 employee discount, the lucky rascals".
IT admin Loren Bordeaux disagrees: "Windows 8 will be huge. Many of the naysayers are likely people that just can't deal with change. I think what Microsoft has done with Windows 8 is brilliant. There will be some that just dig in their heels because it's not what they're used to but they'll be sadly left wallowing in the morass of historical UI experience of the last three decades".
"Of course I'd buy Windows 8", smarterthanuare comments. "Microsoft has had a very, very long history of making the best consumer desktop operating system in the world. Windows Vista was more stable and significantly faster than Mac OS X at the time of its release. Windows Vista was less frustrating to use than any other consumer desktop OS. Windows 8 is even better. For the first time people who have never used a computer before can learn to use one in a few short minutes. Mac's have never been this easy to use and to this very day they crash constantly".