Watch out, Apple, HTC is coming for you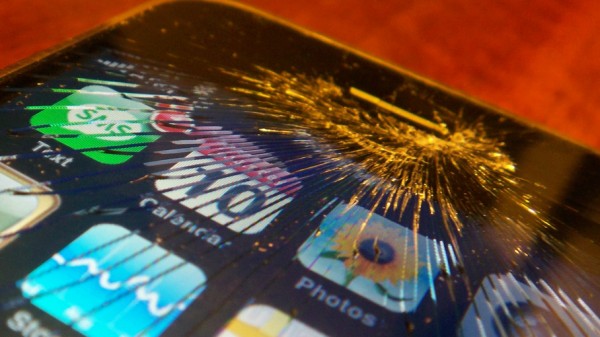 HTC is like a child with shiny new toy taken from HP and used against neighborhood bully Apple. Enjoying its December 2011 patent purchase, yesterday the Taiwanese smartphone manufacturer filed a counterclaim in a Florida court, accusing Apple of infringing on two patents. HTC wants to keep momentum after a win against Apple in a UK court, invalidated the famous "slide to unlock" patent.
Apple has targeted major competitors -- HTC, Motorola Mobility and Samsung primarily -- with patent infringement lawsuits. While counterclaims are common, HTC has so far mostly been on the losing end against Apple. HTC purchased two patents -- US Patent No. 7,120,684, titled "Installation of network services in an embedded network server", and 7,571,221, named "Method and system for central management of a computer network". Both patents are claimed to be infringed by the fruit company.
According to HTC, Apple remote Desktop and Apple Profile Manager violate '684 patent, while the '221 patent is infringed by iOS and OS X through embedded network servers, software and services. Newsstand is believed to be one of the offending applications.
HTC plays a dangerous game by going against Apple with purchased patents, as last month the International Trade Commission denied HTC's request to use patents on loan from Google, claiming that only Google has the right to claim foul play. That said, patent loaned is very different from patent owned.
The Taiwanese smartphone manufacturer is determined to keep its financial state in check, as the posted profits are fragile enough to trigger self-preservation mode. But it's unknown yet what's at stake as far as possible financial gains go, with a possible "better to haven't bothered with" case.
As far as public interest goes, patent infringement trials cause more harm than good with infamous cases of blocked shipments or product bans, making customers the victims. Take for example another case. A US ban against most high-end Motorola mobiles effectively starts today. Microsoft brought that case.
Be it Apple or HTC, doesn't matter who's the aggressor, but what really matters is the common good, which seems to be forgotten by all parties. Settling outside of court is a far better idea and one that makes more sense for customers, too. It's a win-win situation, and win-win is what we need in these tiresome patent disputes.
Photo Credit: JefferyTurner