Red Hat's OpenStack preview debuts, supported version due in 2013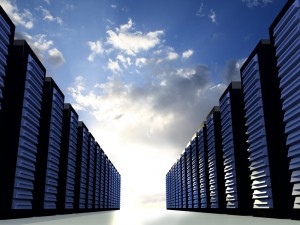 Red Hat released a preview of its OpenStack cloud platform, and says a fully supported version will debut in 2013. The move puts the open-source software company in direct competition with Citrix and its CloudStack offering, a move aimed to solidify its position in the cloud computing industry.
The company's software joins at least two other enterprise-grade OpenStack distributions: Piston Computing's Enterprise OpenStack, and another called Nebula, which was created by OpenStack cofounder Chris Kemp. Nebula will debut within the next several months.
With the adoption of OpenStack as its IaaS and integration into its product offering, Red Hat appears to be focusing more on that versus its own in-house software called CloudForms. The company first introduced CloudForms last May, but chose later to contribute to OpenStack, possibly due to competitive pressures from VMware, Microsoft and Citrix.
The company is now the third-largest contributor to the OpenStack Foundation. CloudForms is still supported and developed, but Red Hat appears to be more interested in seeing OpenStack succeed. The OpenStack preview will take its spot alongside other hybrid cloud software offerings, including Red Hat Enterprise Linux, Red Hat Enterprise Virtualization, Red Hat CloudForms, Red Hat Storage and Red Hat OpenShift Platform-as-a-Service (PaaS), the company says.
This move may be a smart one, given OpenStack's fast adoption in the sector. Citrix hopes CloudStack will be able to keep pace, and hawks the fact that its own cloud platform has built in Amazon Web Services support. That strategy is controversial though, and some claim it treats AWS -- a commercial product -- too much like a standard.
OpenStack will be based on Red Hat Enterprise Linux 6 and is available for immediate download from the Red Hat website. Feedback from the open beta will be used in developing the platform further for a supported release next year.
"Our current productization efforts are focused around hardening an integrated solution of Red Hat Enterprise Linux and OpenStack to deliver an enterprise-ready solution that enables enterprises worldwide to realize infrastructure clouds", Red Hat engineering chief Brian Stevens says.
Photo Credit:  Novelo/Shutterstock