Is it a phone? Is it a tablet? No, it's the LG Optimus Vu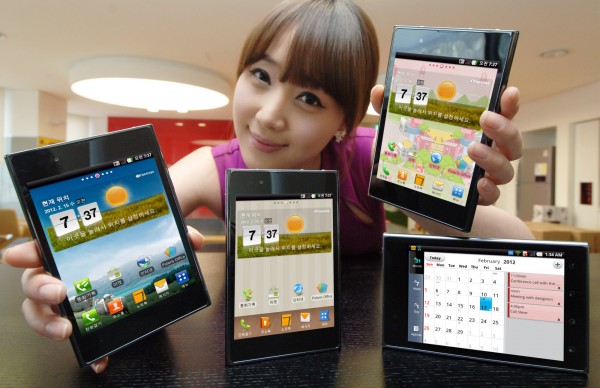 It's a big world, and LG wants to embrace it with a big phone. Next month, Optimus Vu will launch in select markets across Africa, Asia, Europe, Latin America and Middle East. That after a strong start in South Korea, where since March more than a half million phones sold.
Big is the word. Optimus Vu's 5-inch display reaches for Samsung's size class (think Galaxy Note). The LG smartphone has a generous footprint compared to the more common Android smartphones available today, such as the Samsung Galaxy S III, HTC One X or even LG's own Optimus 4X HD, measuring 139.6mm long by 90.4mm wide by 8.5mm thick -- or thin, if you prefer-- and weighs 168g.
Optimus Vu packs a quad-core nVidia Tegra 3 CPU that sneaks in a fifth core aimed at saving battery life. The display is a 4:3-ratio, 5-inch IPS LCD screen with an XGA resolution of 1024 by 768. Some other specs: 32GB built-in storage; 8-megapixel back-facing camera; 1.3MP front-facing camera; and 3G. Even though Google released Android 4.1 Jelly Bean in June, Optimus Vu comes with the older Android 4.0 Ice Cream Sandwich, which will be almost a year old at the time of the phone's global release.
LG Electronics Mobile Communications CEO Jong-seok Park says that "the different form factor makes Optimus Vu unique even in the 5-inch smartphone category, which we expect will catch on once they become more widely available".
By size, Optimus Vu's biggest competitor is Samsung's Galaxy Note. But the larger phablet has distribution advantage. The United States is one of the largest smartphone markets. While the Galaxy Note sells there today, LG has yet to announce Optimus Vu's US availability.
What's your take on the "unique" LG Optimus Vu?