Ice Cream Sandwich distribution tops 20 percent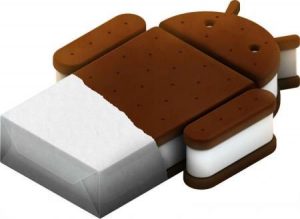 What's the most popular sweet in the Android universe? It's not Jelly Bean, or even Ice Cream Sandwich, based on the number of devices accessing Google Play during the 14 days ending September 4. Gingerbread has the largest share on devices. Again.
Capitalizing on the number of Samsung Galaxy Nexus smartphones and Google Nexus 7 tablets, Android 4.1 Jelly Bean manages to reach a 1.2-percent Android distribution. The number pales in comparison to its older siblings, but represents a 50-percent increase of 0.4 percentage points from a month earlier when the OS reached just 0.8 percent of Android devices.
Android 4.0 Ice Cream Sandwich is now on 20.9 percent of devices; 4.0.3 to 4.0.4 together have 20.8 percent Android distribution with 4.0 to 4.0.2 still running on 0.1 percent, which is consistent with the numbers from July. Popular smartphones like the Samsung Galaxy S III that sold in 20 million units since its release added to the Ice Cream Sandwich distribution increase, with manufacturer updates contributing as well.
Android 2.3 Gingerbread still has 57.5 percent adoption -- that more than a year-and-a-half since its release, with versions 2.3 to 2.3.2 having 0.3 percent and versions 2.3.3 to 2.3.7 dominating, with a 57.2 percent share. By comparison, Gingerbread's dominance slightly dipped since last month but not enough to represent a significant decrease.
Two-year old Android 2.2 Froyo runs on 14 percent of devices -- that is also less than from the last report. The other versions have lost share as well with 2.1 Eclair at 3.7 percent, 1.6 Donut at 0.4 percent and 1.5 Cupcake at 0.2 percent Android distribution.
As it stands now Ice Cream Sandwich reported the highest growth, with Jelly Bean showing an increase as well, both having a higher Android distribution to the detriment of all other versions. Fragmentation issues still exist and that's not going to change any time soon, but ICS tops 20 percent for the first time. According to the historical dataset, growth will continue over the coming months, with Froyo and Gingerbread Android distribution decreasing.