Public cloud spending reaches $109B, tops $206B by 2016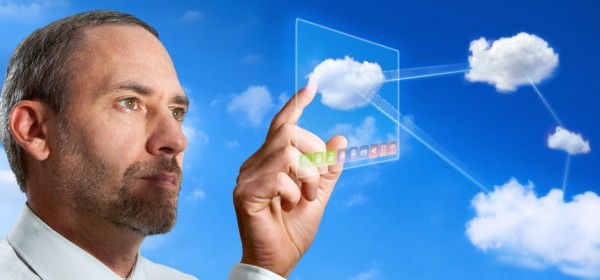 The public cloud is undergoing dramatic changes as spending soars. Gartner forecasts a $109 billion market this year, up 19.6 percent from 2011. While Business Process as a Service (BPaaS) dominates the market today, public cloud spending rapidly shifts to Infrastructure as a Service (IaaS) looking ahead.
"The total public cloud services market size in 2011 was $91.4 billion, and it will grow to $206.6 billion in 2016", Ed Anderson, Gartner research director, says. "As the market grows, IaaS will become a larger part of the overall market, while the market share of cloud management and security services will grow as well".
IaaS is the fast-growing segment, up 45 percent this year, but not the largest. BPaaS commands 77 percent of the market -- that's $84.2 billion, up from $72 billion in 2011. But BPaaS gets huge lift from subsegment cloud advertising, which accounts for 47 percent of the entire market. Gartner expects that slice to remain constant through 2016.
Software as a service (SaaS) is the second-largest public cloud segment, but Gartner predicts IaaS will catch up during the forecast period. By contrast, in 2010, SaaS spending was more than three times IaaS. Spending in both segments will be $14.4 billion and $6.2 billion, respectively, this year.
The next two segments are considerably smaller: Cloud management and security services and Platform as a Service (PaaS), with projected spending of $3.3 billion and $1.2 billion, respectively. The larger category includes cloud security, IT operations and storage management services.
"The cloud services market is clearly a high-growth sector within the overall IT marketplace", Anderson says. "The key to taking advantage of this growth will be understanding the nuances of the opportunity within service segments and geographic regions, and then prioritizing investments in line with the opportunities".
North America is the largest region for public cloud services, while Europe is slowest growing. Economic crisis is major reason for Europe's peculiar status, given that the cloud could cut infrastructure costs. Other regions fancy what Europe doesn't. Gartner forecasts fastest public cloud growth in emerging markets: Asia-Pacific (that includes India and Indonesia); Eurasia and Russia; Latin America (emphais on Argentina, Brazil and Mexico); and the People's Republic of China.
Still in terms of absolute growth, the two most mature markets -- North America and Europe -- will grow by 61 percent and 17 percent, respectively, from 2010 to 2016.
While China, India and Indonesia are the three highest-growth countries, 79 percent of spending will come from the two most mature markets.
"When targeting specific markets within the cloud services marketplace, we recommend evaluating both potential market size and growth rates. These will vary by segment, subsegment, region and country," Anderson says.
Photo Credit: Alexander Kirch/Shutterstock