Acer Iconia Tab A700 gets a dose of Jelly Bean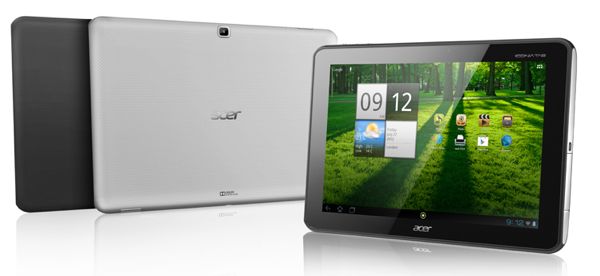 Say goodbye to Ice Cream Sandwich and hello to Jelly Bean! Acer's flagship Android tablet, the quad-core nVidia Tegra 3 Iconia Tab A700 gets an Android 4.1 Jelly Bean adrenaline shot in Europe, with extended availability likely to follow in the near future.
According to XDA Developers members, the Android 4.1.1 Jelly Bean update for the Acer Iconia Tab A700 tablet is available only in Germany at the moment. The update brings along a few notable changes, the biggest of which obviously is operating system upgrade in itself, but it is reported that Google Chrome as well as Acer Cloud are included in the update among the usual Google Currents, Play Books and Play Music. Allegedly, there is an effect on touch sensitivity as well which, according to the same user that reported the changes, is an improvement over the previous version.
The update does cause an issue with McAfee VirusScan Mobile that is reported to crash after the Jelly Bean update, but this appears to be the only issue at the moment that will likely get fixed soon as well. It was rumored two months ago, but now owners of the Acer Iconia Tab A700 can enjoy Android 4.1 Jelly Bean.