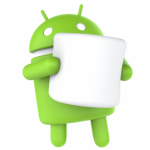 In just two months, Marshmallow has more than doubled its usage share in the Android market, thanks to the introduction of new devices and the availability of more software updates for older but popular handsets.
According to Google's latest figures, which are based on data collected during the seven days ending March 7, 7.5 percent of Android devices now run Marshmallow. When I last covered the distribution numbers in March, its usage share was at just 2.3 percent and it looked like its rise towards the top would be a very slow one.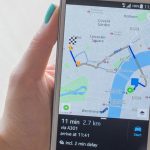 HERE's upcoming availability for Samsung Galaxy smartphones was announced in late-August, and, at first, it appeared to be an exclusive launch. But, shortly after, Nokia's arm revealed that the app would actually be made available for every compatible Android smartphone "later this year".
HERE launched in beta for Samsung Galaxy smartphones only two weeks ago. For a first public release, the amount of features available is rather impressive, even for someone like me who is used to the fully-featured HERE suite on Windows Phone. And, now, everyone with an Android smartphone running any of the three Jelly Bean iterations or newer can also test what HERE has to offer (as long as the device has 1 GB of RAM or more), as the app's availability is extending beyond Galaxy smartphones.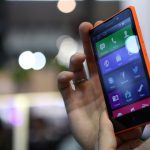 At February's Mobile World Congress (MWC), Nokia surprised everyone with the release of its Android-powered phone, the Nokia X, but now it looks like there already are plans for its successor.
Despite Microsoft's recent acquisition of the Finnish phone manufacturer's mobile business, the company looks set to swiftly follow-up on Nokia's first foray into Android phone territory, with the Nokia X2.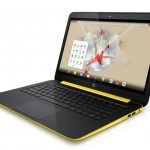 At the cheap end of the laptop market, there isn't really all that much choice at the moment. Chromebook has the bargain basement side of things covered, but this is not an OS that works for everyone. Android is, by quite some way, the most popular operating system on phones and tablets, so it makes sense that it should also prove popular on a laptop, right? This is what HP is hoping, at least, as it launches its new SlateBook, a 14 inch, touchscreen laptop that runs Android.
Launching July 20, the SlateBook has a price tag of $399 and includes a full-sized keyboard in addition to a 1080p touchscreen. As this is a device running Android, it should perhaps come as no surprise that battery life is fairly high. The quoted nine hours is fairly impressive and this is being touted as an entertainment device. To back up this claim, in addition to the longevity of the battery, four speakers from the Apple-acquired BeatsAudio provide what is described as "the best-sounding, richest audio on a notebook".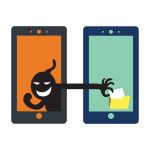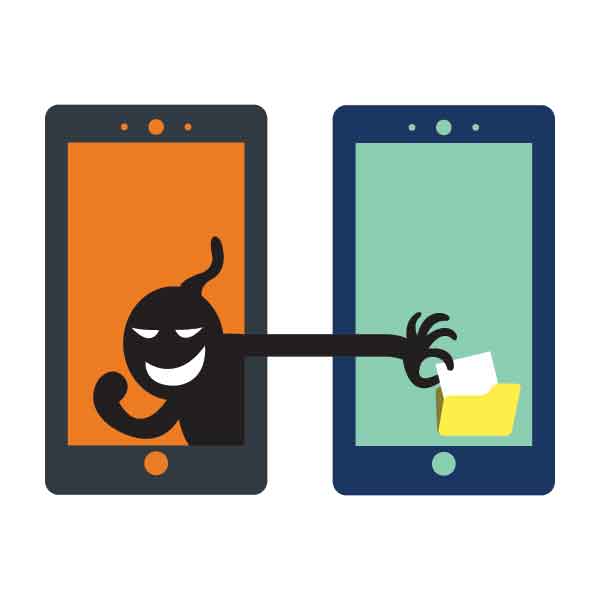 The Android version of WhatsApp, the cross-platform messaging tool recently snapped up for $19 billion by Facebook, contains a security flaw that means its chat database could be accessed by any app and uploaded to a web server without user knowledge or intervention. It's not clear whether this vulnerability has yet been exploited, but a proof-of-concept attack by Bas Bosschert (consultant, sysadmin and entrepreneur) shows that it is not only possible, but also incredibly simple. To cut to the chase, the answer to the question posed by Bas' brother, "is it possible to upload and read the WhatsApp chats from another Android application?", is "yes, that is possible".
In order for an "attack" to be successful, a user must have granted the app access to the SD card. As Bas points out, "since [a] majority of the people allow everything on their Android device, this is not much of a problem" for an attacker to overcome. Assuming this setting has been enabled, there really is very little work to be done. With a webserver at hand, it is quite easy to create an app that seeks out WhatsApp's database and uploads it ready for perusal.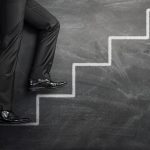 Google's Android distribution charts give us a fresh look at adoption trends with each monthly update. In early-March, we see Jelly Bean and KitKat continuing their rise in popularity, while older iterations of the popular open source operating system are on their descending path.
Based on the number of devices accessing the Play store in the seven days ending March 3, KitKat is running on 2.5 percent of monitored Android handsets. Its distribution share is 38.88 percent higher compared to the previous month, when it accounted for 1.8 percent. KitKat will see a stronger uptake once smartphones like the new Samsung Galaxy S4 are released, and vendors upgrade their existing devices to the latest Android iteration.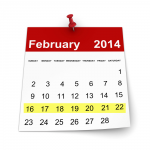 Another week, another spate of security related news. In the latest of a recent run of high-profile hacks, Kickstarter announced that it had been hacked, and it was discovered that ASUS routers could be sharing files with more people than users intended. Google is looking to bolster online security with its latest acquisition -- audio-based authentication outfit SlickLogin, while Microsoft's latest partnership with DocuSign looks set to make digital signatures in Office simpler and more secure. If you were under the impression that app security was generally increasing, think again; a new study shows that an almost unbelievable 96 percent of applications have security issues.
Brian got his hands on the Lenovo Miix 2 and was reasonably impressed by what he saw. He also unboxed the much touted Nokia Lumia Icon and found it to be not dissimilar to the 928 -- no bad thing. Anyone looking for an entry-level 4G smartphone now has the Android-based Samsung Galaxy Core LTE to look forward to, complete with "Jelly Bean Plus".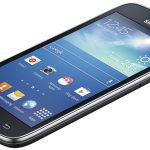 Smartphones without LTE cellular connectivity are becoming increasingly rare nowadays in 4G-enabled markets, as consumers are looking towards faster data speeds to get more out of their handsets. It is no surprise then that research firm Strategy Analytics predicts that sales of LTE smartphones will grow by a whopping 547 percent year-over-year in China, the largest market worldwide.
Samsung is no stranger to 4G LTE, as many of its smartphones offer this cellular capability. To tap further into the growing entry-level market, the South Korean company has announced the Galaxy Core LTE, which touts a premium look coupled with decent specs and fast connectivity speeds on mobile networks.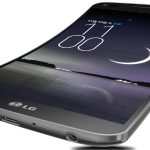 South Korean maker LG has announced that its G Flex Android smartphone is set to reach 20 European countries. The roll out of the handset, that offers a curved display and self-healing coating as its main highlights, commences in February on the old continent.
"The introduction of the LG G Flex in Europe demonstrates our confidence in the global marketplace for a curved smartphone", says LG CEO Dr. Jong-seok Park. "As a premium smartphone, the G Flex will further establish LG as a brand that offers something unique for every consumer segment. This is a device that is guaranteed to start a conversation wherever it goes".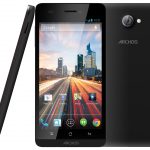 As mobile operators across the globe continue to roll out 4G LTE networks, more consumers will be able to take advantage of faster data speeds. By 2017, market research firm Strategy Analytics predicts that the technology will reach 1 billion connections. The main requirement, on the user side, is a compatible, 4G LTE device.
Nowadays, 4G LTE smartphones are increasing in number and availability, but without mobile operator subsidies consumers may still be put off by the cost. Luckily for price-conscious buyers, more vendors are lowering the admission bar by offering even more affordable 4G LTE phones. French consumer electronics company Archos just revealed that one of its latest such devices can be had under the magical €200 mark.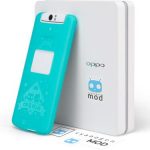 When Oppo unveiled the CyanogenMod version of its N1 phablet, the Chinese company did not provide any details as to whether the new model would receive Google's stamp of approval and, therefore, official access to the Play store. I was very skeptical that this would happen, seeing as CyanogenMod has never been certified for prime time use.
As some of you may know, in order for a device to officially receive Google Play access, it has to be certified by Google. This is one of the reasons why there are so many Android smartphones and tablets (mostly inexpensive ones) out in the wild that ship without any Google-branded apps and services. As it turns out, the N1 will not be part of the said bunch.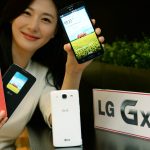 South Korean maker LG has announced a new Android phablet, called Gx, which is part of the company's G premium lineup. The device will go toe to toe against the Samsung Galaxy Note 3, sporting similar hardware specifications and dimensions.
The Gx comes with a 5.5-inch IPS display, with a now flagship-standard resolution of 1080 by 1920. LG has opted for a quad-core Qualcomm Snapdragon 600 processor, instead of the more powerful Snapdragon 800 which is found in devices like the G2 and Galaxy Note 3, with 2 GB of RAM. The handset is powered by a 3,140 mAh battery.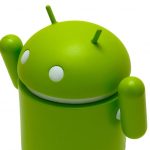 Even though just a little over a month has passed since Google released the Nexus 5, and even less since Android 4.4 started rolling out to compatible devices, KitKat has already made its way into the Android distribution charts. It is a very impressive achievement considering that it took the third Jelly Bean iteration more than twice as long to enter the charts.
Based on the number of devices accessing Google Play in the seven days ending December 2, the three Jelly Bean iterations continue to dominate the Android landscape with a whopping 54.5 percent share, up from 52.1 percent a month before. Android 4.1 is the most popular distribution, running on 37.4 percent of all registered devices. Its growth is barely noticeable, up from 37.3 percent in early-November.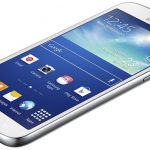 Samsung has reshaped the smartphone market with the Galaxy Note series by giving large-screened handsets mass-market appeal. The South Korean maker has sold tens of millions of its stylus-equipped phablets and other similar devices, with the recipe also being applied by rival companies, such as HTC, LG, Nokia or Sony, seeking to make great strides of their own. After all, consumers love phablets as this segment accounted for 21 percent of all smartphone shipments in Q3 2013, according to research firm IDC.
And, today, Samsung introduces a new phablet in its lineup, called Galaxy Grand 2. The device is the successor of the Galaxy Grand, which was introduced in mid-December 2012 albeit with a smaller, 5-inch display. So how big is the new model?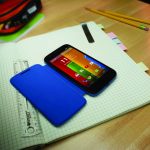 In August 2011, Google purchased Motorola Mobility (which was Motorola's cellular phone division prior to 2011). Google was good at software and services, but had little experience in making hardware for the mass market. Motorola had plenty of experience in building cell phones, starting with the first flip/clamshell mobile phone, the StarTAC, which was released in 1996. On paper, a good marriage, but the detractors complained that it was coming at too high a cost ($12.5 billion) even though buying Motorola Mobility gave Google ownership of a potentially valuable patent portfolio that it could use to defend itself against Apple and Microsoft.
The first child of this marriage, born in August 2013, was Moto X -- an Android smartphone that was to be Motorola's competitor to the iPhone. The main idea behind the Moto brand was to focus on user experience rather than technical specs. Focusing on the later had resulted in the Droid brand, which, although quite successful when it launched in 2009, perhaps owed most of its success due to a massive marketing campaign and the fact that it was the only decent smartphone available on the Verizon network (at that time, in United States, the iPhone was only available on the AT&T network). In 2013, with the smartphone market dominated, at least profit-wise, by Apple's iPhone and Samsung's Galaxy phones, it was time to try a new approach.