Home Shopping Network starts selling Windows 8 PCs (early)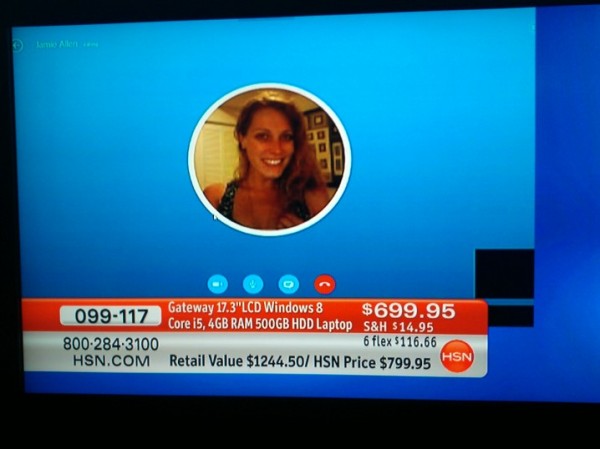 Windows 8 launches on October 26. Why wait that long? If the idea of purchasing a new laptop or even an all-in-one desktop PC with Windows 8 pre-installed has a nice ring to it then you're in luck -- the Home Shopping Network has just the thing for you.
Three Windows 8 laptops and two all-in-one desktop PCs are available for pre-order from the HSN website. They range from a relatively inexpensive $699.95 to a more daring $1,199.95.
The cheapest of the bunch is a 17.3-inch Gateway laptop, which starts at $699.95 and runs on an Intel Core i5 CPU and packs 4GB RAM and 500GB HDD, among the highlights. The most expensive is the 23-inch touchscreen display, Gateway all-in-one desktop PC with an Intel Core i5 CPU, 6GB of RAM and a larger 1TB HDD.
Acer just announced the Iconia W700 tablet sporting Windows 8 Pro and the latest Intel Z2760 Clover Trail mobile processor in a combination that costs $799 and is undoubtedly more portable, so if you'd have to choose between preordering one of the above laptops and the Acer Iconia W700 which one would it be?
Update: HSN has stopped selling the computers.
Photo Credit: Robert Johnson