Moga Android game controller launches Oct. 21 across US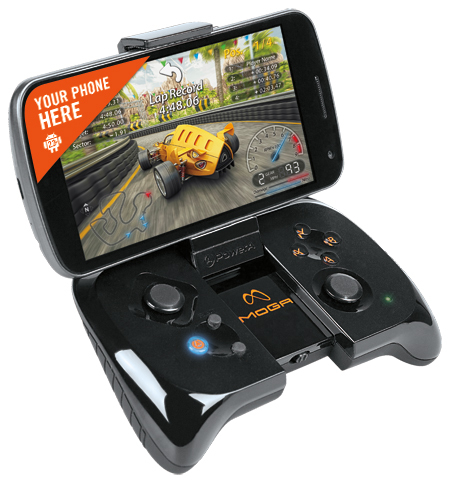 Video game accessory company PowerA on Tuesday announced the retail availability of Moga, the company's dual analog game controller for Android 2.3+ handsets. The device will be available for $49.99 through major retailers and national wireless carrier T-Mobile beginning on October 21.
Last year, I said the time was right for an Android-based video game console, but not much has been done to bring my assertion into reality. Moga doesn't bring us any closer to a traditional video game console powered by Android.
However, PowerA considers Moga a game system of its own.
This is because Moga is a console-style dual-analog bluetooth controller compatible with Android 2.3 (Gingerbread) and up which actually requires additional controller support from app developers. For this reason, there is both a Moga SDK and a Moga-compatible game catalog available in an app called Moga Pivot, where you sync both the bluetooth controller and your onboard game catalog. It's a bit different from other peripherals in that you can't just plug it in and expect a good experience in all your existent games.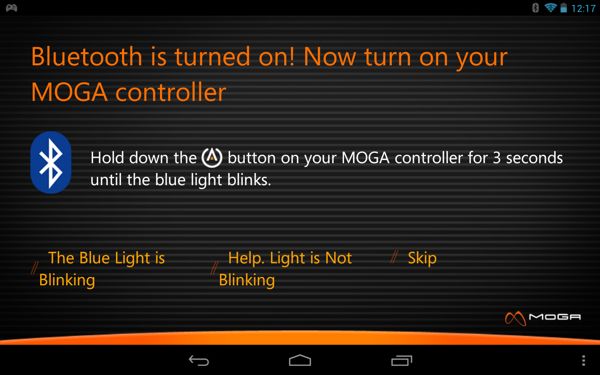 Instead, Moga has its own games and its own experience, not unlike the one provided by Sony with the Xperia Play two years ago. The seriously bad news right now is that the catalog of 100 percent Moga-optimized games includes just nine titles. Other titles will work with the controller, just not in an optimized fashion. Any game you already have installed on your device that partially supports Moga will show up in the list of available games in the Pivot app.
Even though a weak catalog is a strike against Moga, it has two good things going for it: It's priced affordably, and it will be available in the biggest toy retail outlets in the United States, including Toys R Us, Wal-Mart, and Amazon.com. Since it is not guaranteed to provide an optimal experience without broader support from software developers, it is guaranteeing developers a broad base of potential users as a trade-off.