Pimp My Rom takes Android modding to a new level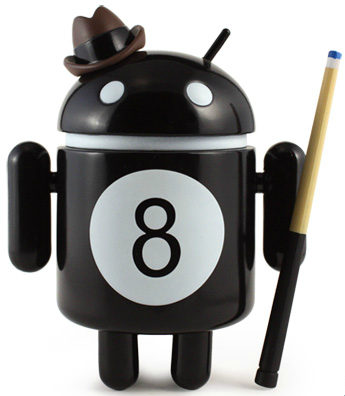 Modding is a very popular activity among Android users, which sometimes is a relatively cumbersome process. To make tweaking your green robot-based smartphone or tablet easier Pimp My Rom comes into play by promising to suit any Android distribution and device, while delivering an impressive number of customization possibilities. Pretty neat, isn't it?
Pimp My Rom, besides having a "naughty" connotation, is a script based on AROMA Installer that is designed to customize Android distributions and brings a number of features, mods and tweaks that can be selected and applied from a touchscreen interface. According to the developer, it can run on any device using Android 2.3 Gingerbread, 3.0 Honeycomb, 4.0 Ice Cream Sandwich or 4.1 Jelly Bean, basically covering more than 75 percent of all Android smartphones and tablets that run today.
The project is still in a very early development stage, meaning it's not yet feature-complete and may contain a number of bugs that can be associated with its infancy. That said, it does have a rather huge number of customization possibilities included, so let's dive in and highlight some of them.
Using int.d scripts CPU as well as GPU values can be tuned for increased responsiveness or battery life, external SD card I/O performance can be improved, GPU rendering on 2D operations can be forced for a smoother operation, the Android logger can be disabled, ondemand governor can be tweaked as well as multitasking by tweaking the system's task-killer function. Even network performance can be improved by adjusting the TCP buffers.
By applying build.prop tweaks Pimp My Rom touts smoother video streaming, smoothness improvements, which modders always crave, faster Wi-Fi connect/disconnect times, a deeper sleep for improved battery life, faster scrolling, battery savings, better .jpg image quality and the ability to lock the launcher into memory.
Features can be enabled and disabled as well, such as hardware video acceleration, GPU user interface rendering, HSUPA (High-Speed Uplink Packet Access), boot animation, which if disabled can decrease booting times, ADB notification icon which pops up when selecting "Android debugging" in Developer options, 16bit transparency, as well as other options.
If you miss Adobe Flash Player on Android 4.1 Jelly Bean, Pimp My Rom can add it. If the default launcher feels insufficient, then Apex or Nova launchers can be used instead. Even Hulu+ can be "hacked" to work on any advice in both portrait and landscape mode.
Support for OpenVPN connections, Beats Audio DSP manager, Sony Walkman suite, S-Voice and TouchWiz Launcher and widgets from the popular Samsung Galaxy S III can also be added to any supported Android device.
For CyanogenMod 10 users it can install the MIUI v4 theme and Holo in white, blue, cyan and tangerine, and for CyanogenMod 9 users Blue and Black Infinitum can also be installed to change the stock appearance of the operating system.
If you're sold on these capabilities, in order to flash Pimp My Rom a custom recovery such as ClockworkMod or Team Win Recovery Project is required to be installed beforehand.
Being relatively easy to install on Android devices, Pimp My Rom looks like a very capable package designed to make modding a breeze. The comprehensive collection of tweaks should make it number one on every Android modder's list looking for one app to do it all.