Back to basics -- CyanogenMod 10 [Review]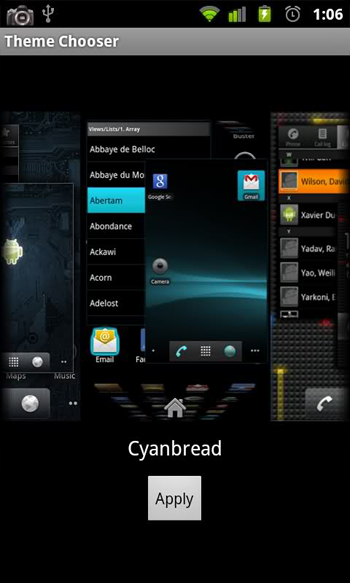 In the world of Android distributions, one name stands above all -- CyanogenMod -- and praise doesn't come higher than that. Based on Android 4.1 Jelly Bean, the popular CyanogenMod 10 should be a go-to for any modding enthusiast, be they a newcomer or aficionado looking for the custom ROM to unleash all the power without being too over-the-top.
As of late, CyanogenMod 10 offers increased flexibility by being available as a monthly release and nightly build, but what better way to experience the latest changes and the project evolution as a whole than running the latest cutting-edge nightly build?
While Codename Android is a great ROM, CyanogenMod 10 offers more frequent nightly builds, which is of great importance to a modding addict. However, if you're the type of person that wants to experience newness without the hassle of installing a new build every day, then the monthly build is the one for you.
The essentials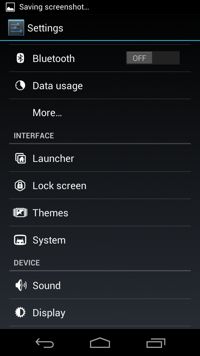 CyanogenMod 10 takes an intuitive approach to modding, by keeping all features neatly organized without confusing the user. At first glance there are five new menus available in Settings: Launcher, Lock screen, Themes, System and Performance. It's pretty simple.
Launcher: CyanogenMod 10 comes by default with Trebuchet 0.2, that offers interesting customizations over the default Jelly Bean launcher. You can set the number of homescreens from the default five to a higher seven or a minimalistic one and choose which one is the default homescreen. The persistent search bar can be removed and if you tick the right box you can resize any widget. If you would like to have the screen auto-rotate everywhere then that's possible as well -- it comes in handy at times when you're not holding the phone up right.
Lock screen: This includes some of my favorite tweaks. The stock Jelly Bean lock screen does not include a great deal of information, but in CyanogenMod 10, I have added weather data through Yahoo! Weather, calendar entries (it can read the Calendar app), battery status so I always know how much is left without unlocking the phone, and modified slider shortcuts to include Google Chrome and Phone apps on top of Camera, Google Now and Unlock. I also changed the alignment of the clock to the left.
Themes. It's pretty obvious -- add a theme and apply it from this menu. I prefer stock, so I left it as is.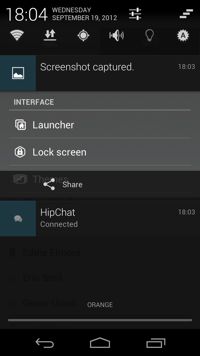 System. I've changed the status bar to include a numeric battery indicator which I prefer over a colored rectangle any time, enabled notification drawer widgets to control Wi-Fi, Data, Brightness, etc. and I enabled the screenshot option in the Power Menu. From this menu, the wallpaper can also be changed and the navigation bar can be modified as well to include more buttons such as search for instance.
Performance. Well, a custom ROM isn't a proper custom ROM if it doesn't let you overclock your device, right? CyanogenMod 10 offers the possibility to tweak the performance by overclocking, changing the I/O scheduler and so on, but since I'm sporting Franco's kernel I don't feel the need to mess with (almost) perfection.
Other add-ons
Taking a quick look through the app drawer makes it easy to spot the added apps, like Apollo which is a music player (the headphones icon is a dead giveaway), DSP Manager, ROM Manager that I particularly find no use for, Superuser app for allowing elevated application rights (commonly known as "root"), a Terminal Emulator, a Torch app that allows tweaking with the LED flash on the back and a Search app, which by default is integrated in the Google search bar.
The torch mode comes in handy and can actually turn the LED flash into a flashlight, which I've grown to appreciate when I'm looking for my keys under the bed. The LED notification light can also be tweaked to pulsate faster or slower, depending on your preference. I have it set to faster, to get my attention faster.
There is an improved Clock app, with a stopwatch and countdown, both particularly useful for timing different tasks. Come to think of it, I wonder why those are not included in stock Android 4.1 Jelly Bean?
Diamond in the rough
From my own testing it gets higher benchmark scores on my Google/Samsung Galaxy Nexus compared to stock Android 4.1 Jelly Bean in Antutu and Quadrant Standard -- both 50 percent higher which is quite impressive, but it's the feel of the ROM that stuck with me. It's not that far off from stock in the looks department and actually feels polished enough to be confused with AOSP Jelly Bean.
Android custom ROMs are a matter of personal preference to most enthusiasts and CyanogenMod 10 might not be the perfect one out there but it's a definite improvement over stock without going overboard by including unnecessary features or altering the functionality.
Is it the one for you? There's only one way to find out!