AT&T starts LG Optimus G preorders Oct. 16, sales Nov. 2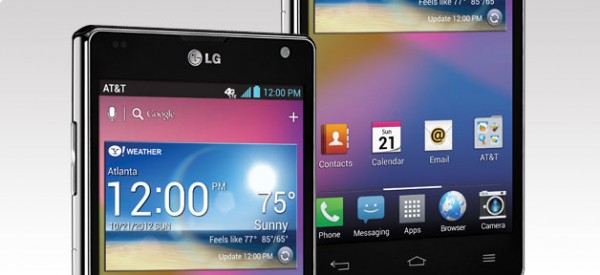 AT&T's hottest smartphone of the season (well, so far) arrives in 18 days, and it's not iPhone 5. America's second-largest carrier has queued up the LG Optimus G, which will be available for $199.99 on contract -- that means two-year commitment. Optimus G specs impress, particularly that quad-core Snapdragon S4 processor, but the software somewhat disappoints. The device ships with Android 4.0.7, not successor Jelly Bean unveiled in June. Upgrade may be months away.
Older software mars what otherwise is a beauty: 4.7-inch TrueHD IPS+ display, 1280 x 768 resolution, 15:9 aspect ratio; 1.5GHz Qualcomm Snapdragon S4 Pro processor; 2GB RAM; 32GB storage (internal and card, expandable to 80GB); 8-megapixel rear-facing and 1.3MP front-facing cameras, zero-lag shutter; 4G LTE; Wi-Fi; A-GPS; MHL; DLNA; near-field communication; Bluetooth 4.0; and 2,100 mAh battery. Measures 131.9mm x 68.9mm x 8.45mm and weighs 145 grams.
Are you tempted by this beast? I might be if not for LG's skin and (cough, cough) Ice Cream Sandwich. Smartphones like this one perpetuate the Android fragmentation problem, and for what reason? Android 4.1 released to the public in mid-July, but Google announced it weeks earlier. What? Four months isn't enough time to test and deploy the newest version? I know the pesky Federal Communications Commission approval process slows up everything, but c`mon LG! You can do better than that.
Perhaps you're not as fussy as me and are ready to plunk down two C-notes starting tomorrow. Share with the class in comments and why or why not there's an Optimus G in your future.