Is iPhone 5 right for you? [review]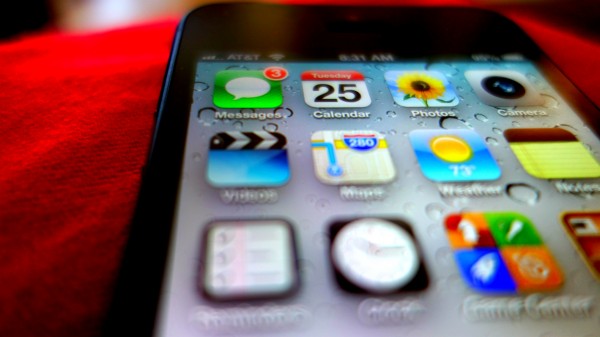 Based on some quick testing, I can confirm the expected: iPhone 5 is best for someone already living the Apple lifestyle, being invested in companion products or services, including (and perhaps particularly) iCloud. iPhone 5 is also excellent choice for someone migrating from a feature phone. Flip and brick phone users will amaze at the handset's thinness, lightness and marvellous features.
I'm convinced Apple has two main target markets for iPhone 5: People with older models and those migrating from dumb phones, and there is a whole lot of the latter. Smartphones accounted for just 36.7 percent of all handset sales in second quarter, according to Gartner. The global market growth potential is yet huge.
Many people living the Google or Microsoft lifestyles will be somewhat to largely disappointed by iPhone 5. Microsoft fans are worse off, even though iOS apps like Bing and SkyDrive are available. Google offers many more apps supporting its services, and they provide a solid foothold. Google and Android go better together, but iOS should be good enough for most people -- well, except those wanting maps.
Photo shooters should consider iPhone 5. I'm incredibly impressed based on my limited testing, largely done indoors with low or defuse lighting. Colors are bright and accurate, objects clear and well-illuminated and shutter response fast. I haven't the luxury of using HTC One X or Samsung Galaxy S III, so can't compare. Otherwise, iPhone 5 is the best phone camera I've ever used. I'm actually quite disappointed with how much better are the photos than from my Android, which easily matched iPhone 4S.
iPhone 5 is not for anyone looking to customize the user experience, freely install custom ROMs, easily access live data or who values choice over curation. On iPhone, Apple controls the experience. Those people looking to take control should choose Android.
Plenty of Magic
I assert the "who's it for" based on taking Apple's newest mobile out for a test run. None of the BetaNews writers has iPhone 5, and Apple sends us nothing, but we really should do some kind of comprehensive review. What the hell, I decided to buy one, even if temporarily. There is a return policy, after all.
Around 11 am PDT September 24, I stopped by Apple Store Fashion Valley looking for iPhone 5. Two models were in stock, both black, 16GB AT&T and 32GB Verizon. Not one of the 20 people I waited with chose the larger-capacity model from the nation's largest cellular carrier.
Buying process is unchanged from previous models, and I activated in the store over the air, restoring from an early-May backup in iCloud. Since I use a Chromebook now, OTA activation was crucial to purchase, since Google's OS doesn't run iTunes. Tip: Restoration requires Wi-Fi, so hang around the store or resume at home. I'm surprised, since the phone comes with (supposedly) speedy 4G LTE. But, hey, you got to save that cellular data, eh?
Before continuing, I want to identify four distinct user benefits that distinguish iPhone 5 from the 4S and earlier models:
Better performance
Larger, brighter display
Faster cellular data speeds
Photo-shooting experience
None of these alone is groundbreaking. Combined, and together with other refinements, however, they're meaningful: iPhone 5 is a work of art improved. Apple chose to make a good thing better rather than drastically different. But judging by geekdom whining about lack of Apple innovation, the approach is risky. Many people expected more.
The original iPhone stood apart from all other phones, not just smart ones, for its humanness. Touch, and its intimacy, and the way the handset responded to proximity gave it a human quality. Apple imbued the quality by cleverly using different sensors measuring proximity and orientation. But other than Siri's introduction with iPhone 4S, Apple has done little to extend this humanness since the 3GS.
Is this approach sound? Considering how many more feature-handset users there are than those with smart ones, iPhone has plenty of magic yet to spread -- again presuming that Apple's largest target is the former category. Great thing made better is good approach in a growth market when the majority of potential buyers have heard of your product but haven't purchased it.
Dark and Mysterious
iPhone 5 is handsome and its dimensions remind me of the original iPod nano released in autumn 2005. If Steve Jobs was still alive and launched this handset, perhaps he might have announced it last (instead of first) during this month's media event and positioned it as a nano phone. While Galaxy Nexus functions endear, its appearance is unappealing to me -- too corporate industrial. iPhone 5 is dark, mysterious.
The overall iPhone experience isn't new to me. I've owned every model, but gave up iPhone 4S about four months ago in protest of Apple's patent system abuse -- litigating rather than innovating. However, for this test, I switched from the Google-Samsung co-developed Galaxy Nexus running Android 4.1, a handset I really enjoy using. But physically the smartphone is too big for my tastes (135.5 x 67.94 x 8.94 mm, 135 grams).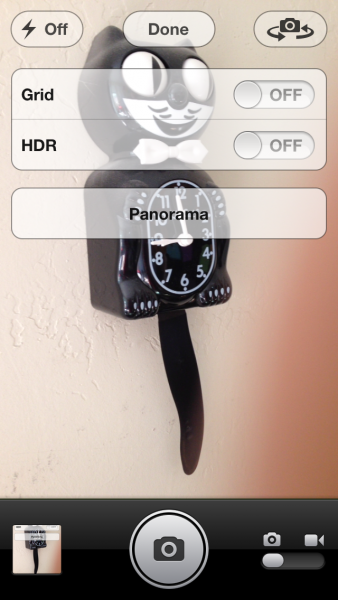 iPhone 5 is much thinner and lighter (123.8 x 58.6 x 7.6 mm, 112 grams). I find the Apple device much more comfortable to hold than Galaxy Nexus. However, the screen is way too narrow for my tastes. The display is 4 inches compared to its predecessors' 3.5 inches, but the extra screen size is a misnomer. While iPhone 5 is taller than say the 4 or 4S, it's the same width. That 4 inches is measured horizontally, mitigating the actual usable size increase over 3.5-inch models. For just about any function in portrait view, including web browsing and magazine reading, iPhone 5's screen is too narrow, which the increased height accentuates. Similarly, in landscape mode there is no added height, giving squished sense compared to most other smartphones.
The user experience isn't bad, just not as good as what I'm accustomed to using a phone with different screen dimensions. Users of older Apple handsets or those moving up from feature phones, should find the screen roomy enough.
The display is bright, too. I am stunned and disappointed to find iPhone 5's to be considerably brighter than Galaxy Nexus. Auto-set to about one-quarter brightness, Apple's mobile dazzles compared to the Android at two-thirds brightness. I don't have accurate data on nit measurement for both phones. In bright sunlight, iPhone 5 is easily usable. I wouldn't say the same for Galaxy Nexus.
I can't speak for battery life, not yet having the phone long enough. But I can say that first day usage burned down the charge faster than iPhone 4S or Galaxy Nexus. That could be result of all the updating of apps and sync restoring content. Charge dropped from about 58 percent to 5 percent seven hours after turning on the phone, which is about half what I expected. I recharged before going to bed. Six hours later, charge dropped to 99 percent, which is exceptional and about 2 percent better than typical with iPhone 4.
As a phone, I find volume to be clear, but a bit tinny compared to Galaxy Nexus, which has more treble. Callers complain more about audio quality on iPhone 5 than the Samsung, which surprises me. AT&T coverage is so terrible in my home, broken "I can only hear every other word" call complaints are common.
Full specs: 4-inch multitouch display (326 ppi) with 1136 x 640 resolution (800:1 contrast ratio); Apple A6 dual-core processor; 1GB RAM; 16GB, 32GB or 64GB storage; UMTS/HSDPA/HSUPA (850, 900, 1900, 2100 MHz), GSM/EDGE (850, 900, 1800, 1900 MHz), LTE (bands vary by model and region); 8MP rear-facing and 1.2MP front-facing cameras; LED flash; image stabilization; 1080p video recording (back), 720p (front); accelerometer; ambient-light sensor; gyroscope; GPS; proximity sensor; digital compass; Bluetooth 4.0; Wi-Fi a,b,g,n; 1440 mAh battery; carrier locked; iOS 6.
Apple Core
Basic functions are unchanged from iPhone 4 or 4S. Home, volume and mute buttons are laid out the same way, and the software uses similar user interface motif as iOS 5. The differences are subtle, so much that many users may not be consciously aware of benefits, even though Apple gives them. Once again, familiarity is priority. Bottom line: Apps are on a grid, though a fifth row of them, and can be consolidated into folders or swiped screen to screen. I prefer Android's approach, where users get several home screens to pin favorite apps or to place active widgets.
Apple isn't hot on active content, which I presume has something to do with limitations placed oh how iOS manages multiple apps. Multitasking is muted, quite deliberately, presumably to maximize performance and minimize battery drain. That's not to suggest iOS is incapable of running background processes, and there certainly are push notifications. Apple merely reigns apps and processes more than does Google with Android.
However, there is one place where imposed limitations will matter. GSM models can surf the web and make calls at the same time, while CDMA models, at least US ones, cannot. It's my understanding -- and correct me if mistaken -- that such capability would require a second radio that iPhone 5 from Sprint and Verizon lacks. Unlike some Androids.
Performance satisfies. Greatly. iPhone 5 packs Apple's A6 processor, which delivers handsomely but I suspect memory/storage has something to do with that. Judging by start-up time (iPhone 5 is considerably faster than Galaxy Nexus) and other general performance, it feels to me like there is fast-data access improving performance. I haven't time to play intensive games but did view some HD videos. Oh yeah. They look good. Bottom line: iPhone 5 is speedy.
Something else faster will matter to many people. iPhone 5 finally gets 4G LTE, which hugely improves data speeds. AT&T service sucks in my apartment, which explains my abysmal first dozen tests, the majority of which delivered less than .5Mbps. But three blocks away, with LTE lit up: 22.62Mbps downstream and 20.54Mbps upstream. Now that's respectable. For anyone doing social photos or videos, those LTE speeds will matter. Of course, they're not unique. Apple catches up to about two dozen other smartphones packing LTE.
Regarding fast social sharing, iOS 6 Facebook joins Twitter being available throughout the operating system. But Apple still closes out other social sharing apps. On Android, from the camera or photo gallery, for example, users can share to pretty much any app that taps Google APIs. So instead of using iPhone 5's camera and going to a separate app, then accessing the gallery and sharing, users can share directly to Instagram, Skype, Tumblr and other services.
More broadly, I find the newest Android, Jelly Bean, to be much more navigable and intuitive than iOS. Google consolidates app functions, offers more consistent navigation options and keeps settings with apps rather than forcing users to go elsewhere. Android notifications also are superior to the feature Apple copied. iOS 6 notifications are cluttered and those scrolling off the page are easily missed.
Wrong Direction
Apple Maps has received harsh criticism from many iOS 6 users and reviewers. My initial test: Apple Store Fashion Valley on September 22, and an unfair one really since cellular radios aren't active on the iPhone 5 display models. Meaning: no GPS assist, or so I presume.
Nevertheless I choose what seems like an easy search: "fashion valley". Surely my current location couldn't be that hard. Right? Apple Maps lives up to its filthy reputation. The query brings up "skin valley", which is in Paris. I laugh. Not knowing what other searches people had conducted or whether Apple Maps uses earlier queries for new ones, I switch phones and try again.
On the second iPhone 5, I start with "fashion valley mall", which locates the up-front parking garage outside the shopping center. Finally, I input "fashion valley" again and get the mall. So iOS 6 maps scores one for two exact same location searches.
At home, two days later, with GPS active, it's second chance time, and I'm stunned. I know someone who used to live at "52 Vista Drive, Caribou, Maine". First, I search using Apple Maps, which misidentifies the street as "Vesta Drive" but correctly locates the street. There are no real details besides roads, but nevertheless the right place. Google Maps shocks with "no results found: 52 vista drive caribou, maine".
For more traditional searches, Apple Maps simply can't compete for accuracy or level of detail. It's an absolute downgrade from Google Maps, which isn't even available as a separate downloadable app. Visually, Apple Maps appeals and shows promise. But I wouldn't recommend the app for anyone who regularly uses a map app, particularly for local search. Yet.
YouTube also is missing, but can be downloaded. Chrome, G+ and Play Books are among the many other Google apps available. You can live the Google lifestyle on iPhone 5, and the search and information giant has brilliantly established a beachhead on enemy territory. And why not? Google should want its services consumed wherever users go.
By the way, I wouldn't recommend iPhone 5 to any heavy Google services user if not for Chrome and G+. They make the difference. The browser offers main benefits of its Android counterpart, including tab sync. Google+ is visually more appealing in almost every way, but doesn't offer the same granularity of information as its Android counterpart. For example, when adding a user to a post using "+", the iOS app displays a pretty photo while the Android one also shows if the person is in the user's Circles.
Shoot Me
For me, camera is the killer phone app, which is why for years I preferred Nokia handsets. It's one of the main reasons I chose Galaxy Nexus. While only 5 megapixels, the phone camera offers near-zero shutter and panorama shooting. iPhone 5 brings both benefits, and in my limited testing produces clearly superior photos.
My testing put extra demands on the phone cameras -- high or low contrast and dim lighting situations. Both cameras lock focus perfectly nearly every time, even low light -- that's often a challenge for other phones. Both do remarkably well auto-setting ISO, f-stop and shutter speed. But consistently, iPhone 5 produces sharper, richer, better light-balanced photos. I can't express how much this disappoints me, because I had thought highly of Galaxy Nexus' camera until now.
However, iPhone 5's camera, like so much of other built-in features, is one-size fits all. There are just a couple options -- high dynamic range and grid -- and little else. Galaxy Nexus provides much more, including scene settings and white balance adjustments. Other shooters from Nokia and Samsung offer even more options. iPhone 5 is great for point and click, which is probably how most people will use it. But Androids offer more control.
Something else: There is a much better selection of photo apps on iOS and add-on hardware for iPhone. SmugMug's Camera Awesome remains my favorite photo shooting app. It's not yet available for Android. Just iOS.
Dollars and Sense
iPhone 5 isn't for everyone. First, buyers will want to qualify for full subsidized pricing -- $199 (16GB), $299 (32GB), $399 (64GB) -- with, from US carriers, two-year contractual commitment. AT&T offers some customers an early, not-so-great discount option: $200 off the full-retail price. That makes the 16GB model $449, not exactly a bargain when agreeing to another two years contractual imprisonment.
Something else: I highly recommend most buyers consider paying $99 more for AppleCare+. I usually discourage people from getting extended-warranties, but Apple's is a bargain should your phone ever be broken -- surely you never drop yours. Phone prices are subsidized, but replacement cost isn't. How would you like to spend more than 600 bucks for another iPhone 5? AppleCare+ extends the standard warranty to two years and guarantees a replacement iPhone if damaged up to two times for an additional $49 each instance. AT&T insurance costs considerably more, just when calculating the deductible and ignoring monthly fees.
iPhone 4S owners have much less to gain than those with older models. However, the aforementioned benefits -- particularly the camera and LTE -- are reason enough, particularly considering the high resale value of older, well-cared for models. Even then, not everyone shoots photos, while others get all the needed fast data from hotspots.
Android users with handsets running Ice Cream Sandwich or Jelly Bean should sit tight, particularly if heavily connected to Google services or having purchased lots of apps. For those folks using phones with older Android versions, iPhone 5 is a good upgrade, particularly if smaller appeals more than larger handsets. That said, I love that robot, as you should, too -- and if you want control or freedom to customize, forget iPhone 5. Buy an Android.