'Support My Moto' rises against Motorola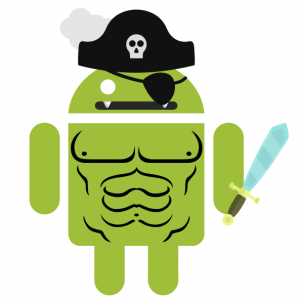 Here at BetaNews, we expected that Motorola Mobility would embody a new attitude about Android updates following Google's acquisition -- fast upgrades for Android smartphones and more developer-friendly approach, similar to the Nexus lineup. That hasn't come to pass. A number of developers are rising with the "Support My Moto" campaign, designed to grab the Google subsidiary's attention and eventually make the company deliver on its promises.
"Support My Moto" campaign claims Motorola promised Android updates, but never delivered. Among the devices: Droid X2, Atrix 4G, Photon 4G, XT882 and MT8720 that are currently left running Android 2.3 Gingerbread. Not too long ago, Motorola promised a $100 credit for smartphones that will not receive the Android 4.1 Jelly Bean update, and according to the XDA Developers user that started the campaign the company is still figuring out how the program will be implemented for non-Verizon users. But according to the supporters of the campaign, these are not the only problems that they are trying to get resolved.
Motorola currently offers devices with locked bootloaders, and for those that wish to have the restriction removed, it released the Droid Razr HD Developer Edition and added the Razr HD and Razr i to the "Bootloader Unlock" program that only supports a total of six devices at the moment. "Support My Moto" wants Motorola to add more to the program and to release the source code, so that the developer community can create custom Android distributions and generally give owners the ability to mod their smartphones, even though that involves losing the warranty.
For customers that purchased Motorola smartphones that were removed from the list of devices to receive Android 4.0 Ice Cream Sandwich or 4.1 Jelly Bean, "Support My Moto" encourages them to take the matter to the Better Business Bureau, Federal Trade Commission, The Consumerist and has also started a number of petitions such as the Bootloader Unlock Petition, Software Update Petition, Support My Moto Petition and Latin American and Europe Software Update Petition.