Microsoft, stand up to Apple!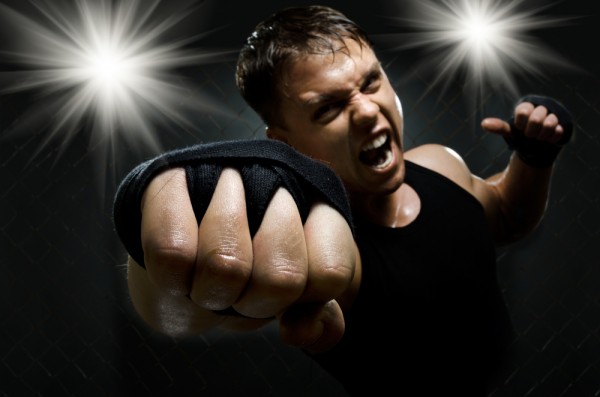 For a moment there I got really excited -- that Microsoft had pulled a brilliant marketing maneuver -- only to be disappointed. Within the hour I received email from the company's PR agency with subject line: "Microsoft announces Windows 8 global availability". Holy cow pies! A day early! Stop the presses. Sure enough the official press release proclaims: "Windows 8 arrives". Except it hasn't. You still have to wait until Midnight tonight. Bummer.
I knew there was trouble when rushing to Microsoft Store online that Surface RT tablets and Windows 8 are still pre-order. When going back to actually read the fine print, sure enough the press release qualifies "beginning Friday". Excuse me for nit-picking semantics, but doesn't "arrives" mean now? (Granted, it's Friday somewhere in the world and has been for more than six hours. But the announcement and New York prelaunch don't coincide with anything like Midnight anywhere in the world.)
I got excited, because it looked at first like Microsoft had pulled a nice work-around dirty Apple marketing tricks. Say, Microsoft, you blew a great opportunity give to Windows 8 -- and surely logistical headaches aligning the retail channel -- an early arrival.
See, those bastards cunning marketers at Apple pulled a marketing coup on Microsoft. The software giant announced Windows 8's launch date and venue months ago. Last week, Apple suddenly invited the news media to a special October 23 event, where iPad mini debuted. Windows 8 is Microsoft's response to the post-PC era, where iPad leads the charge to another way of computing.
So just before Microsoft's big day, Apple steals thunder and assures most blogs or news stories written about Surface or Windows 8 over the next couple days will mention iPad mini; seeing as how Windows 8 is so much about touch and tablets. Apple sure knows how to spoil a party, eh?
But it's worse. Why would Apple be so kind as only preempt Windows 8's arrival? Same day the new operating system goes on sale, October 26, iPad preorders start. Considering just how much has been written about Apple rumors or news on the InterWebs, iPad mini will be gravity pulling stories away from Windows 8. Hey, blog networks and news sites only have so much staff. Apple splits the coverage, when Microsoft planned to rule the day.
BUT...Early arrival would have put Microsoft front and center, catching bloggers and journalists off guard, and compelling editors to punch up the Surface and Windows 8 volume -- and hours ahead of Apple's quarterly earnings announcement. Perhaps in another universe, Microsoft has the last laugh, and buyers and TV news crews are rushing right now to retail stores.
In this universe, modern Microsoft is too damn nice. Whatever happened to the killer instinct that made Microsoft great (and loads of enemies along the way). Meanwhile, Apple, which has a sweet-as-grandma-knitting-mittens public image, chops heads like some surly Samurai.
Say, Microsoft, pull Office for the Mac and kill that skunkworks project for iOS devices. You've got no friends in Cupertino. Ban all Apple devices, except for those used to research the competition, from your Redmond campus. Ring up your patent attorneys and give Apple a little litigation to fight. Surely your huge patent portfolio has the chops to make Apple's "swipe to unlock" patent look like something a five year-old would doodle on a cereal box. Seriously, are you just going to bend over and take this?
Photo Credit:  tankist276/Shutterstock