LG Australia lists LGE960 as Google Nexus device, worst kept secret?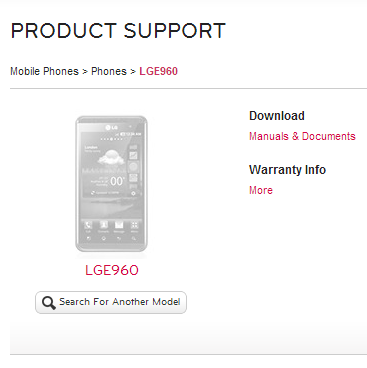 Four weeks ago my colleague Joe Wilcox discussed a rumor pertaining a new Google Nexus device. Just days ahead of the October 29 event that the Mountain View, Calif.-based company will hold in New York, LG Australia lists the LGE960 as a Nexus device.
The South Korean manufacturer added a support page for the LGE960, but gives away just a small amount of details. It looks to confirm that the search giant will indeed release a Nexus device that will be available for purchase online straight from the Google Play Store. Another interesting detail is that Australian carriers will also offer the device, suggesting that it may happen in other markets as well.
Android websites have gone crazy over the alleged LG-made Google Nexus smartphone that runs a new version of the popular operating system. It can be considered the worst kept secret, most likely since the iPhone 5 specs were leaked ahead of release.
What's more important is that, even though it may have been posted accidentally, it creates publicity all the way to the October 29 event in New York. Windows 8/RT as well as a significant number of devices running the new operating system from Redmond, Wash. are launched today. Yet Google, accidentally or not, manages to make waves on what should be Microsoft's day.