T-Mobile USA moves fast to offer new Nexus and Windows Phone 8 devices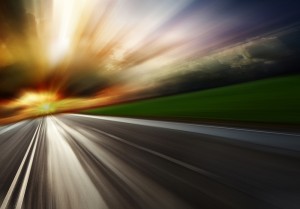 Hurricane Sandy may have dampened Google's plans for a big New York City Android event, but even with that cancelled the company pushed out the news anyway: Android 4.2 and new Nexus devices. That isn't the only mobile news today, though. Microsoft, with an event in San Francisco and safely out of the storm path, launched Windows Phone 8. T-Mobile USA was front and center for both rollouts.
The carrier will be among the first to carry the new devices, including the "Nokia Lumia 810 and the Windows Phone 8X by HTC; the Google Nexus 4 with T-Mobile as a premier launch partner; and the Samsung Galaxy Note II". That's a pretty big lineup for a company that has struggled to compete with giants like Verizon and AT&T.
We have heard a lot of leaked information about the latest Nexus device, which is the LG Nexus 4, but nothing was ever completely confirmed until today. The handset, like the prior Galaxy Nexus, will run on T-Mobile's HSPA+ network. In addition, the smartphone packs an 8-megapixel camera, and the company promises unprecedented photo-editing capabilities built right into the system. The handset will retail for $199 and become available on November 14th. Google officially launches the device a day earlier.
T-Mobile also will carry the Nexus 7 tablet; Google announced a 32GB HSPA+ model today. The flagship Android tablet will debut on T-Mobile on November 5th, but the price wasn't announced today. Could this be the widely speculated $99 Nexus 7?  Subsidy could make that a reality, seeing as how Google will sell the 3G model for $299, unlocked, contract-free.
The new devices didn't stop with Android either. With the big Windows Phone 8 announcement, which bring all sorts of cool new features like Pandora, Kids Corner, Live Apps and an SDK release coming tomorrow. Both the Nokia Lumia 810 and HTC 8X will be available starting November 14th and retail for anywhere from $99 to $199 depending on the device and plan.
Photo Credit:  Krivosheev Vitaly/Shutterstock