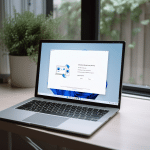 Microsoft today announces the expansion of its Phone Link feature, finally allowing iPhone users to connect to -- and interact with -- Windows 11 PCs.
Microsoft Phone Link for iOS on Windows 11 is beginning to roll out today in 39 languages across 85 markets, with the process expected to be completed by mid-May.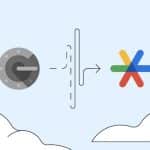 Google has released an important update for its Authenticator app. The latest versions of Google Authenticator for iOS and Android can now synchronize one-time codes to the cloud.
In offering Google Account synchronization, the 2FA tool is now easier to use across multiple devices. This is something Google points out as being useful in the case of a lost or stolen device.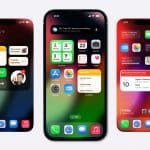 As a long-time iPhone user, I both really like and appreciate iOS. Apple updates its mobile operating system yearly, adding new features and improving elements. With iOS 16, released six months ago, Apple introduced a reimagined lock screen, improved how notifications are presented, and enhanced Messages.
Later this year, Apple will take the wraps off iOS 17, and it will be interesting to see how that shapes up. If you were wondering how it might look, we have the answer.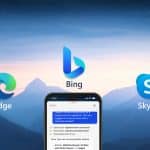 Microsoft isn't wasting any time in rolling out and expanding its new AI-powered version of Bing. Yesterday, the company explained how it was beginning to relax some of the limitations it introduced after its AI went rogue and started insulting and gaslighting users, and also revealed future plans which included allowing users to choose the tone of AI chats in Bing.
Today, Microsoft's Yusuf Mehdi, Corporate Vice President & Consumer Chief Marketing Officer, announces that the launch of the new AI-powered Bing and Edge mobile apps, which arrive with bonus new features, such as voice input.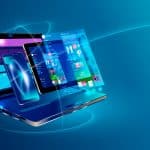 Increasingly consumers and businesses alike are relying on portable devices, and that means it's important that apps are available across several different systems.
We spoke to Jerome Laban, CTO of Uno Platform -- which allows Microsoft developers, using traditional C# and XAML, to take their apps to iOS, Android, Mac, Linux, and the web -- to find out more about cross-platform development and how it can future-proof applications.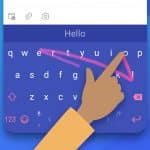 Citing customer feedback, Microsoft has taken the decision to bring SwiftKey back to the App Store. Back at the beginning of October, the company delisted the iOS keyboard app resulting in complaints from the app's many users.
Not only has Microsoft reinstated SwiftKey, the company says that it is "investing heavily in the keyboard" but has not offered any specific details about what this means.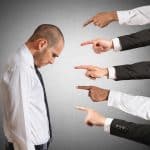 RCS is a cross-platform messaging protocol designed as a successor to the outdated SMS and MMS standards, and Google today launches a new website to try and shame Apple into adopting it.
If you have an iPhone and message Android-owning friends regularly using the Apple's Messages app, then you'll know that the message bubbles show up in different colors -- blue for fellow iPhone owners, and green for those on Android. However, you might also have encountered problems like low res photos and videos, missing read receipts and typing indicators, and broken group chats when engaging in cross-platform messaging. This, Google says bluntly, is down to Apple.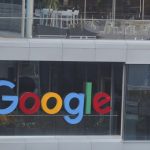 Passwords. Despite numerous predictions of their demise we still can't live without them. Using strong passwords though, especially if you have several devices, means using a password manager to help you keep track.
Google Password Manager has been around in Chrome since 2008, but it's always offered a somewhat different experience on desktop and mobile devices. Until now that is.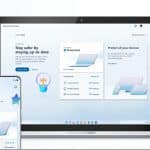 Microsoft has been working on a new security tool for a while now to help protect you and your family's data and devices against online threats, such as malware and phishing attacks.
Three months ago it made a preview build of Microsoft Defender available for Windows Insiders to try out, and today it announces the tool's official availability for Microsoft 365 Personal and Family subscribers.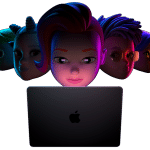 Today is a big day for Apple as it will be opening its yearly developer conference with an exciting keynote. As always there will be a lot of software news.
The focus will no doubt be on the latest versions of iOS, iPadOS, macOS and watchOS (there's talk of a better battery mode), but it's possible new hardware will also be unveiled.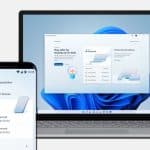 Microsoft has been working on a new security tool for a while now and today announces a preview build for Windows Insiders to try out, although there are some restrictions to be aware of.
The Microsoft Defender app, which is available for Windows, Android, and iOS, helps protect you and your family's data and devices against online threats, such as malware and phishing attacks.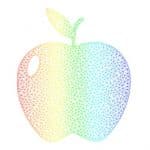 In iOS 15.4, Apple is introducing a new voice option for Siri. The latest addition is a voice that is described as being "less gendered" and is being introduced to increase diversity.
This is not the first time Apple has used its digital assistant to promote inclusivity, having previously introduced black-voiced Siri options. The company says it is giving users the ability "to choose a voice that speaks to them".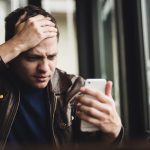 As the internet is increasingly accessed from mobile devices, mobile apps need to be considered as part of a company's security strategy.
A new report from BitSight finds that three out of four mobile applications evaluated contained at least one moderate vulnerability. It also finds material and severe vulnerabilities in some popular apps.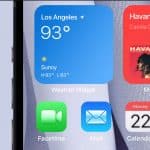 Apple rolls out a major update for its mobile operating systems -- iOS and iPadOS -- every year, introducing new features and enhancements. This year, iOS 15 gave us new ways to focus, better FaceTime, live text, photo memories, SharePlay, improved Apple Maps, and much more.
We won't know exactly what the tech giant has planned for iOS 16 until the middle of 2022, but if you want a glimpse at what the OS should look like, we've got this stunning video to wow you. It takes everything we like about iOS/iPadOS, but improves on it significantly.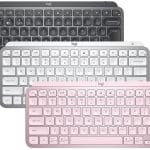 Number pads are pointless. Don't get me wrong, I am sure some older folks use them out of habit, but I -- and many other consumers -- never do. Quite frankly, since you can buy a dedicated number keypad if you truly need it, why burden everyone with them just to please a small group of people? As a result, many keyboards are longer than they need to be. While that doesn't sound so bad, it is an annoyance since it takes up valuable desk space -- especially with more and more people working from home these days.
Today, Logitech unveils a slim wireless keyboard without a number pad. Called "MX Keys Mini," it is notable for more than just being compact. The backlit keyboard can fast-charge using USB-C, and Logitech promises up to 5-months of battery life with backlighting off. With the lights on, you can expect up to 10 days of usage.