You will buy Google Nexus 10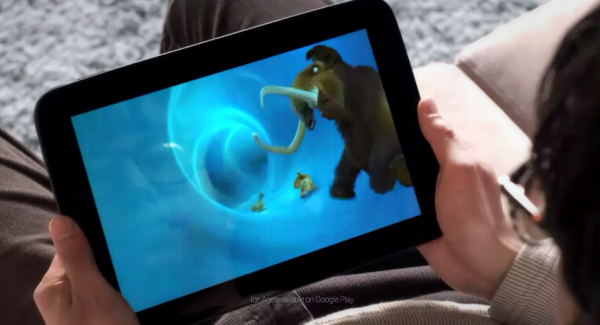 It's an itch you'll want to scratch this holiday. Just give into it.
Preliminary results from our poll "Will you buy Google Nexus 10?" are in, and I'm not satisfied enough with the numbers, being well below 1,000 responses (hence, poll is reposted here). But at this juncture, 36.82 percent say they will buy as soon as the tablet is available -- and that's November 13 in some regions. Another 18.32 percent plan to buy within 3 months. So more than 55 percent plan to get the Nexus 10 before Valentine's Day. Hey, that's two holidays for you to ask for one, with Christmas obviously in-between. Ten percent of respondents are unsure, while 25.86 percent say they won't buy.
Now compare the results to "Will you buy new iPad?" -- that's third-gen model that went on sale in March. There, 30.81 percent pre-ordered, with another 15.47 percent planning to purchase within three months. iPad 4 sales started today, but I didn't poll on that. Still iPad 3 is valuable comparison, being the first super high-resolution from Apple (2048 by 1536) going against even higher-res from Google (2560 by 1600). Nexus 10 is a smidgen thinner and lighter, with 10.1-inch display versus 9.7 inches for the other. Based on the polls, buying interest is greater for Nexus 10, and iPad 3 sold briskly out of the gate.
Something else: Nexus 10 comes in two lower-cost models. The 16GB tablet, which feature-for-feature is comparable to iPad 4, sells for $100 less ($399), while the 32 giger is $499 or same price as Apple's device with half the storage capacity. If price matters more to you, Nexus 10 is the better value for similar or better capabilities.
No buying poll is scientific. For one, in the case of tech sites like BetaNews, they're targeted at a specific audience. Secondly, the respondents aren't qualified. While they can answer just once, we don't know who they are. Finally, what people say they will do often isn't what they do. Perhaps more revealing are comments from people set for or against buying.
TECHNOBUFFALO#1FAN gives "90-percent yes, but the lack of cellular data is making me think of getting a Nexus 7. I could use my Android phone as a hotspot, still making up my mind. Also, do any of you know any online store that are going to sell other than Google Play Store and Amazon?"
On the same day as Nexus 10 goes on sale, Google plans to release a 32GB HSPA+ Nexus 7 for $299.
Reader intangible: "Definitely; It's got everything I want, and while the design could be nicer, at least it's not a terrible 4:3 ratio and doesn't have a single ugly round button on one side throwing off the balance (I like the clean minimalistic look). :-D"
"I will not be buying one. Of course this is all subjective", EWilliams1914 comments. "I have a Nexus 7. And while I like it, I just continue to not see the point of a tablet at any size. I think a good ultra-book is the way to go. I use a l Lenovo x220 in class and it just seems more efficient than the ipads my classmates love to peck at. I'm good with an ultrabook, kindle, and a smartphone".
Apologies, we will post Android 4.2, Nexus 4 and Nexus 7 reviews, to assist your buying plans. We don't have review units yet, but I will order the devices when they go on sale this week. We love reader reviews, if you'd like to submit one. Apple doesn't send us anything, and none of the staff plans to buy iPad 4 or mini, so reader reviews of either would be appreciated even more. If you're an Apple fan, you need to be the reviewer. Please contact me about any reviews: joe at betanews dot com.