Google Nexus 4 and 10 get official CyanogenMod 10.1 nightly build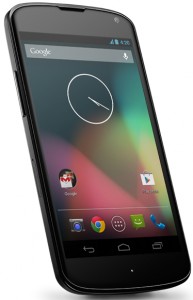 If you're one of the lucky few Google Nexus 4 or Nexus 10 owners around the world that prefer a third-party ROM to Android 4.2 Jelly Bean, then you're in luck. Today the team behind the popular CyanogenMod custom distribution released an official CM10.1 build for the LG-made smartphone, with another on the way for its tablet sibling.
The CyanogenMod 10.1 build for the Nexus 4 comes in response to unofficial custom distributions, that recently surfaced, built using the former's source code. The first release available to the general public is based on Android 4.2 Jelly Bean, rather than the newest version issued yesterday. However a missing December in the People app is unlikely to hinder its success considering CyanogenMod's popularity among the modding community.
The team behind the project announced that a CM 10.1 build for the Nexus 10 is coming as well, "as soon as it's ready". For the other supported Android devices new releases will be available based on Android 4.2 Jelly Bean after the code is merged in its entirety.