Sony releases tool to restore factory software on Xperia smartphones, and the modding community likes it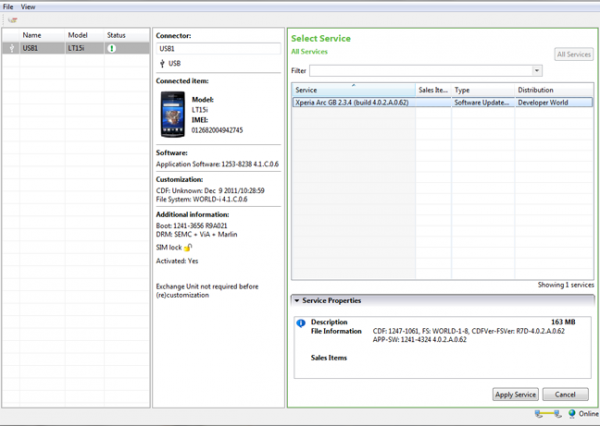 Japanese manufacturer Sony has announced the release of a beta tool that can be used to restore factory software on a number of Xperia smartphones. The program targets green droid modders that wish to go back to stock, after running custom distributions such as CyanogenMod 10.
Sony says that the beta tool is released at the request of the Android community and currently works for the Xperia S, Xperia arc and Xperia arc S, with plans to increase the number of supported devices. At the moment users only have the ability to restore to a single software variant on each smartphone, but the Japanese manufacturer says it intends to include a wider version selection in the future.
Theoretically that means users could choose to install Android 2.3 Gingerbread or 4.0 Ice Cream Sandwich, if the device supports that operating system. The supported smartphone will remain unlocked after the factory restore, and the warranty could still be voided. The exact method to establish the latter is not specified, however.
The beta tool to restore the factory Android ROM is currently only available for Windows PCs. It works by downloading the needed files from an interwebs server, and afterwards users can simply flash the software with little to no difficulty. The tool requires an unlocked bootloader in order to carry out  the operation.
Sony's decision to satisfy the Android community's wishes is commendable, and the tool has been well received by modders. It's great to see Sony providing a service like this, especially when many other manufacturers go to such great lengths to prevent enthusiasts from tinkering with their devices.
As a modder I can only say: "Well done, Sony!"