HP adds 8,000 Walgreens locations to its mobile print service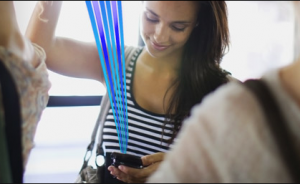 With the growth of the mobile market in the form of smartphones and tablets, the ability to print from anywhere has become increasingly important. In this new generation of computing a whole new genre of software has been born, giving users the ability to print while on the go. My favorite has been Breezy, but HP is making big strides in the market as well with its ePrint service, which allows users to send any document or photo to a printer in the home or to other locations where they can stop and grab the printout while on the road.
Today the company announced the addition of 8,000 Walgreens locations to its service, bringing the total number of places available to more than 30,000.
"Providing HP ePrint users with access to more than 8,000 Walgreens locations makes their printing experiences easy and convenient," said Jasbir Patel, the senior director and general merchandise manager of Photo and E-commerce at Walgreens.
Walgreens is well known for printing photos, and the ePrint app also allows users to do some minor editing to pictures, such as cropping and touch-ups.
For now, Walgreens locations are only available in the iPhone version of the mobile app, but HP promises it will come to both Android and Blackberry in future versions.
Photo credit: HP