Samsung Galaxy S II finally gets a dose of Android 4.1 Jelly Bean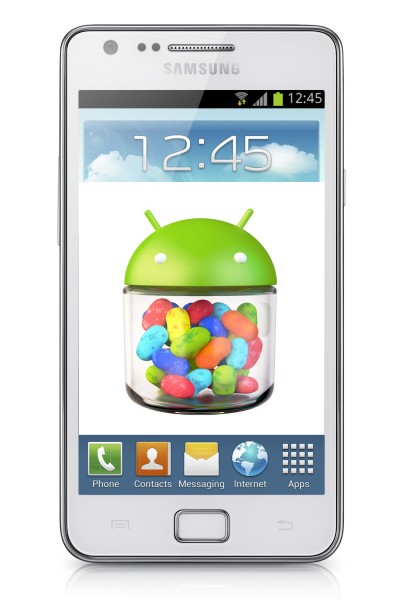 Ever since leaked ROMs started to surface, more than two months ago, it was obvious that Samsung was planning to officially release Android 4.1 Jelly Bean for the popular Galaxy S II smartphone. The only question at the time was: When?
At the time of writing this article Android 4.1.2 Jelly Bean, build number JZO54K, is available for the international variant of the Galaxy S II (codename "I9100") in Spain, with other European markets likely to follow in the upcoming period. The available official distribution comes hot off the press as it ships with a January 14 time-stamp.

With the latest official build, Galaxy S II owners can expect a revamped Touch Wiz skin, with design cues borrowed from the Galaxy S III and Galaxy Note II user interfaces. The most noteworthy improvements over the previous build, based on Android 4.0 Ice Cream Sandwich, include Project Butter for increased responsiveness and fluidity, redesigned lockscreen, and new widgets, as well as an updated notification bar with a higher toggle selection.
Other new features, that originally shipped on the Galaxy S III, are Direct Call and Smart Stay, among others like two different home screen modes or Pop up Play. There are also some improved camera features thrown in the mix as well as the perennial Google Now voice assistant.