Bluestacks brings 750,000 Android apps to Surface Pro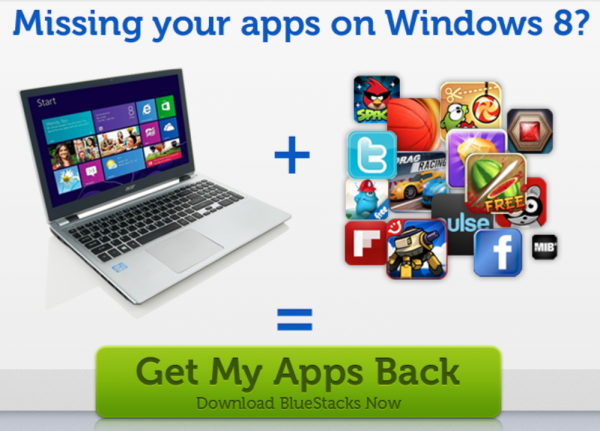 There has been a lot of news recently about Surface Pro. The new tablet made quite a splash over the weekend, but the jury still is out about the real success of the launch. However, Bluestacks is interested enough to bring its wares to the new platform and carry 750,000 Android apps along.
That may sound like a nice gesture towards Microsoft, but it also represents somewhat of a dig at the company. In fact, the website launched by Bluestacks is titled Get your Apps Back. The site even has a headline -- Missing your apps on Windows 8? While a dig at the lack of apps proliferating the new Windows Store, it is also a nice little bonus for Surface Pro early-adopters and other Windows 8 users.
For those of us who run Windows 8 in our computing environment, but prefer our mobile devices to be of an Android-persuasion, this is a big win. After all, we have invested money in our mobile apps and we want to be able to use those apps everywhere, including on our PC's and Surface tablets.
While this is touted as being "optimized for Surface" the new Bluestacks will run just fine on any Windows 8 device and add a lot of new options for any user, including thousands of free games. At first glance, a niche item, it really is more like a second app store for customers and is a win-win proposal for everyone.