Save big bucks and protect your PC! Hurry! Deals end Feb. 28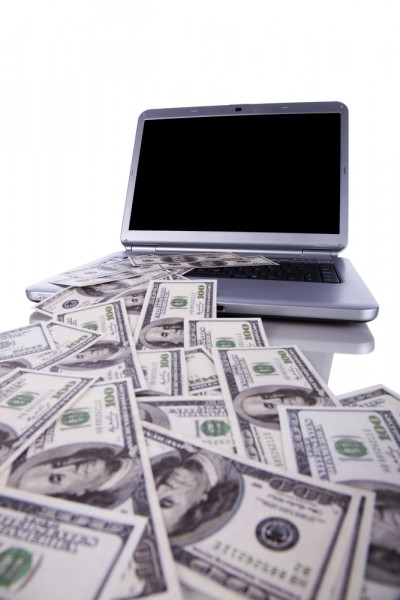 We're now well in to the new year, with the February software offers live through the Downloadcrew Software Store.
You may have picked up a brand new Windows 8 computer during the festive season. If so, the first thing you'll want to do is pick up a security suite to keep your system secure. The Downloadcrew Software Store is packed full of security offers from Bitdefender, AVG, Kaspersky, Avira and other brands.
Let's start with Bitdefender. If you're seeking a lightweight low-cost security application for one PC, we'd like to draw your attention toBitdefender Antivirus Plus 2013, a staggering 83 percent off MSRP. Bitdefender Windows 8 Security is the company's brand new offering, and can be yours for $19.95, 67 percent off MSRP. There's a saving of 63 percent off Bitdefender Total Security 2013 [3-PC] which includes a strong antivirus engine, intelligent two-way firewall, capable spam filter – all for just $29.95. If you want to keep your computer safe for even less, look no further than Bitdefender Internet Security 2013 [1-PC] which still packs a punch for just $14.99 saving you 70 percent off the MSRP.
You'll also find the latest versions of the most popular security tools including AVG Anti-Virus 2013. This industry standard antivirus tool is available for the massively discounted price of $6.95 – that's a colossal 83 percent off the MSRP. For a more complete security solution, take a look at AVG Internet Security 2013 which includes an added firewall, spam filter and more – all for just $17.99 (or a 67 percent discount). The most complete security package comes in the form of AVG Internet Security 2013 Complete Bundle, which includes FIVE separate AVG applications, worth $307 – yours for only $59.95, a staggering 80 percent off MSRP!
We recently added the Norton 2013 products to the store. Highlights include Norton Internet Security 2013 [1-PC] for $23.99, or 60 percent off MSRP. The more simplistic anti-malware tool Norton AntiVirus 2013 [1-PC] is $19.99 or 50 percent off MSRP. Multi-user editions are also available. Other Symantec products include Norton Anti-Theft at $27.99, or 30 percent off MSRP.
The avast! products were also added to the store through January. Within avast! 8 around the corner, buy avast! 7 products now and you'll get a free upgrade to avast! 8, on release, in March. avast! Internet Security 7 [3-PC] will safeguard three computers, for $41.99, or 40 percent off MSRP. The more basic avast! Pro 7 [1-PC] is yours for $23.99, again 40 percent off MSRP.
Everyone needs a backup tool, whether this is to store important files in a secure location or to make a 1:1 copy of your hard drive, to safeguard against system failure. There are few better backup tools than True Image 2013 by Acronis (Acronis True Image 2013), available for only $26.99, which is currently 46 percent off MSRP. Through February, you can purchase Genie Timeline Professional 2012 for only $27,95, 53 percent off MSRP, plus you get a free upgrade to the forthcoming Genie Timeline Professional 2013, due for release this March. Finally, an alternative backup tool isBackup4All Professional 4.8, which you can buy for $24.95 or 50 percent off MSRP.
System maintenance and PC optimization tools help keep your brand new system in check while you continue to enjoy using your PC. System maintenance tools enable you to remove unwanted startup items, erase clutter and temporary files, personalize your computer and much more.
Our first recommendation is TuneUp Utilities 2013. You can save 60 percent from TuneUp Utilities 2013 [3-PC], ideal for installing on three home computers. If you have a single PC, save even more with TuneUp Utilities 2013 [1-PC]. There is also TuneUp Utilities 2013 [UPGRADE] for existing users to upgrade, at a significant discount. Another recommended maintenance tool is AVG PC TuneUp 2013, effectively a re-branded TuneUp Utilities, which helps you to eke extra performance from your machine. This great utility costs as mere $12.99, or a saving of 68 percent off the MSRP. Auslogics Boostspeed 5 is also worth considering for $19.95, 60 percent off MSRP, as is IObit Advanced SystemCare Ultmate 6 is another great all-round system maintenance suite, available for only $24.99 or 50 percent off MSRP.
Be sure to check the Downloadcrew Software Store for other software deals and brands. In addition to the above offers, there are further deals from MAGIX, CyberLink, Avira, PC Tools, BullGuard and many others. Hurry though as some of the current offers will end February 28 2013!